PE Premium 2015-16
In July 2015, the government announced that they were going to fund a further year of PE and primary school sport. We will be in receipt of just over £8000.
Having spent the last two years on professional development for teachers, improving spaces and resources for PE and sport, and competitive sport, this year we aim to improve provision for active play, for all children.
School Games Sports Day
July 16
We were very lucky that the rain held off until the relays were about to run at the end of the day.
After three track events and a round of field events, Wolsey were declared the winners, rounding off a very successful year for the house.
Most families of the school attended the day and stayed for a picnic lunch before supporting the children who competed for points in every event. Several school sprint records were broken and certificates have been handed to the record-breaking children.
We would like to thank the work experience pupils and sport leaders from the academy who did a great job supporting the play leaders, giving out stickers and timing the children as well as clearing in record time as the rain came down.
Inter-house Rounders
July 16
Two pitches, four houses, eight teams and 5 minute innings: After an afternoon on the filed, Wolsey were declared winners with all the other three houses joint second. Thank you to the year 6s who helped score and referee the games.
Yr R/1 and Y1/2 Interhouse sports skills morning.
July 16
Friday morning was action packed with all the children participating in a variety of sports activities which tested their skills, team working and determination. The Year 6 children who helped were very encouraging to all the younger children and were excellent play leaders.
Cricket morning
June 16
We helped celebrate National Cricket Week by inviting the Chance to Shine team to hold a cricket morning, which was a huge success thanks to the weather and the range of activities organised by the team. Parents and carers were invited to join us and have a cup of tea and cake.
Wimbledon 2016
June 16
Nine Year 6 children together with Mrs Fitzgerald, Miss Sterling and Miss Rivers had a fabulous experience at Wimbledon.
They were fortunate enough to have seats in Centre Court and Court 1 and the highlight of the day was watching Andy Murray win his match.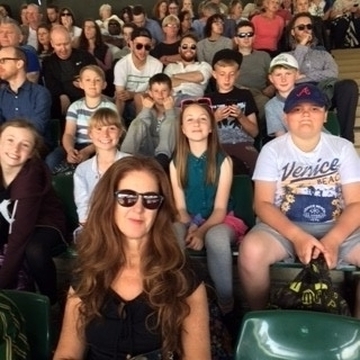 Quad kids
June 16
We haven't attended this for a while, but this year we took boys and girls, some who have never competed before, to Northgate athletics track to complete infer events. Oliver impressed with fast times in both running races, other children impressed us with how well they overcame their nerves to compete at a large event.
Girls' Cricket
June 16
We entered a girls team for the first time this year. We took a year 4 and 5 team to Chantry park and played against other girls teams. We developed in confidence and skill and once we had the bowling going, we were really beginning to play well. Well done to all of the girls. Once again we were very proud of you.
Level 1 Cricket
June 16
We took a boy's team to Holbrook Academy and played three matches, one very close one against Holbrook which we lost, coming second. The children have come along way in their cricket, having received coaching from Chance to Shine Cricket charity this term. It also finished off a very good year of competition, winning all but the cricket at the level one stage.
Year 2 boys Tennis tournament at Holbrook CP.
Five year 2 boys enjoyed taking part in a friendly mini tennis tournament at Holbrook. The children learnt the rules and played several opponents. Some matches were very close! It was a very enjoyable afternoon and lots of new friends were made. We look forward to hosting another event at Shotley.
Year 5-6 Netball Finals Level 2.
May 2016
Congratulations to our Netball team who had a very enjoyable afternoon against some very tough competition. Once again the children were commended on their sportsmanship and although we lost all our matches the team played well and are looking forward to training again in the Autumn term.
Year 3-4 Dodgeball at Stratford St Mary
May 2016
We entered two teams into this mini tournament to give younger children an experience of competition. They played a new sport to the school, and we were proud of their fair play and attitude despite losing.
Year 3-4 tennis - Level 1
May 2016
We took two year 4 and two year 3s to Holbrook and they won all but three matches, coming a close second to Holbrook. Once again the children thoroughly enjoyed themselves and their sportsmanship was excellent.
Inter-house Cricket
May 2016
Key Stage 2 put their cricket skills to test and played in matches in lower key stage 2 and upper key stage 2, with teams organised by house captains. Gainsborough were the overall winners.
&nbsp
Tag Rugby Level 3
April 2016
We are so proud of the mixed Year 4 and 6 team who took part in the rugby level 3 tournament at Stowmarket. Although we lost our matches by only one or two tries, the children played as a team with fantastic sportsmanship and commitment, which caught the eye of a rugby coach who complimented them on their fair play and attitude.
Netball Level 1
April 16
We took a mixed team to Holbrook for the netball festival and once again all children were a credit to the school. The children did extremely well, especially because some children from Year 5 have only joined the club for a few training sessions. We are looking forward to the level 2 coming up soon.
Cross country
March 2016
We took boys and girls from Year 4, 5 and 6 to run the course at RHS. We were unable to enter full teams of eight for most races but all of the children put in a super effort with some children coming in the top 100 out of 350 runners.
Orienteering for Sports Relief
March 2016
We decided to take a different approach to our fundraising efforts this year and organise orienteering activities for the afternoon. Our school and land has been mapped out by the British Orienteering Federation and using these maps and courses set by teachers, children had to complete all of their cards but had to work in their houses and organise their own teams to ensure all stations were attended.
A final round saw all houses competing to find letters to make a sports relief phrase. Constable were close winners.
Basketball Level 2 at Inspire, Ipswich
February 2016
We took our team to Ipswich to compete in the next level against other schools from south Suffolk. We won our first game, lost in the second, but in our third game our key player was injured. We wish Oli a speedy recovery. We came 7th overall, but we were very proud of the children's determination and overall sportsmanship. Particular mention goes to the Year 4 children who held their own against older and taller children.
Basketball Festival- Level 1 at Holbrook Academy.
February 2016
A fantastic morning of Basketball at Holbrook Academy. It was great to be able to play a high level of basketball with six teams competing this year. A huge well done to our team, especially as we had children from year 4, 5 and 6 taking part. Shotley won 4 matches and drew one which meant that we won the competition overall and are looking forward to competing in Level 2 next week.
Well done to Oliver Hart for receiving a well deserved man of the match!
Thank you to all of our supporters and taxi drivers!
Interhouse Basketball competition
February 2016
At the end of the first half term, Key Stage 2 ran an inter-house competition. Each house were responsible for organising their teams and ensuring everyone had a least one match. Lower Key Stage 2 and Upper Key stage 2 then played separate games.
Wolsey were winners but Cavendish were a close second with only points difference separating them.
Tag Rugby - level 2 tournament at Ipswich Rugby Club
December 2015
Five days after our win at Holbrook, our team travelled to Ipswich to play against other teams from South Suffolk. They won all of their group games to go through to the semi-finals, which they won. They met Hadleigh in the final, a team they beat in the first round. They drew 2-2 and even after 9 minutes golden try time, there was no separating them. As joint winners, our team goes through to the county finals in April. This is a great achievement from such a small school, and a team that has four Year 4 players. We are all very proud of them, and their team playing, sportsmanship and conduct, which was again, praised by the organisers.
Tag Rugby - level 1 tournament at Holbrook
December 2015
We took a mixed team to the level 1 tournament on a sunny Wednesday morning. This year we took some Year 4 girls for this year 5/6 tournament. We won our games and we qualified for level 2 finals at Ipswich Rugby club. We are very proud of the children who were praised for their play and conduct. They also looked smart in their new strip.
Tag Rugby - inter house.
At the end of the first half term, key stage 2 children took part in an inter house tournament to see which house would be this year's winners. Year 3 and 4 play each other, and Year 5 and 6 compete, under the management of their house captains, who organises the teams. Scores are combined and the winners are revealed. This year Wolsey won.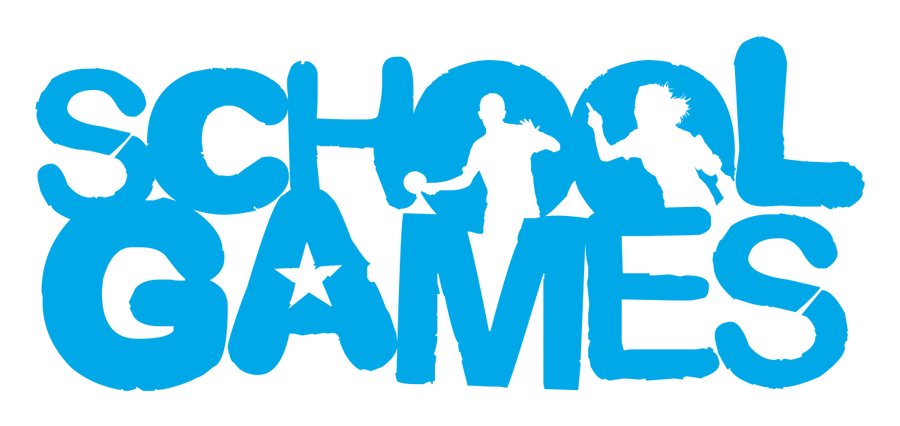 School Games Competition Calendar 2015-16
Newsletter Number 5 Summer 2016
Newsletter Number 4 Autumn 2015
Clubs this summer term
Tuesday lunch: Dodgeball Y2-4 (first half)
Ultimate frizbee (second half)
Tuesday after school: Cricket Y4-6