PE Premium 16-17
The government has announced that it will continue to fund the PE premium which will allow us to build further upon the last three years. Last year was our most successful year of competitive sport that we have had in recent times, winning all but one level 2 tournament, and taking a team to a county finals. We also engaged more children in competitive sport and activity.
This year our action plan will include working with a local sports coach to further up-skill staff and run after school clubs, encouraging girls to take part in more competitive sport, and enhancing the provision for all children so that playtimes are more active, all whilst retaining and consolidating the progress we have made so far.
Tournament and Events
The format has changed so that all level 2 tournaments will be taking place in Ipswich, as direct entry, with no qualifiers at Hobrook. We wish to continue the tournaments at Holbrook Academy, so we are working with their PE department to ensure that teams have an opportunity to compete in Tag Rugby, Basketball, Tennis, Cricket and Netball over the year.
Our team at the County Finals in Woolpit
July 2017
We won one game, lost five but up against tough teams. We are very proud of them.
Cricket - South Suffolk winners
June 2017
An amazing win against local schools, including much larger schools than us.
Quad kids
June 2017
Northgate sports centre
Great afternoon had by these children today
Y3-4 Handball
April 2017
Inspire Suffolk, Ipswich
We took a team of children, some whom have not experienced competitive sport before, to take part in this our first handball festival for U9s.
We rapidly improved play against other schools and ended the festival with a draw and a win.
Fair play award: Nathan R
Y3-4 Tag Rugby Festival
March 2017
Inspire Suffolk, Ipswich
We took 12 children from Year 3 and 4 to Ipswich to take part in the first Y3-4 Tag Rugby festival. There was super play from the children and we lost 3, drew 2 and won 3, developing our skills and tactical play as the afternoon progressed. Once again, the children were well behaved, show good team spirit and fair play.
Fair Play Award: Edward S
Y5-6 Basketball Level 2 Tournament
March 2017
Inspire Suffolk, Ipswich
We took one team to the tournament and played against six other teams. The basketball game is played with boys in the first half and girls in the second half. The team were a lot more aggressive than the previous tournament and we brought in some Year 5 girls to play who stepped up to the challenge fantastically well. We won two, lost three but felt proud of the fact that we they were only close loses to schools much bigger than ourselves.
Fair Play Award: Conner T
Y5-6 Quick Sticks
March 2017
St Jospeh's College, Ipswich
We took a team, for the first time in a while, to Ipswich to participate in this tournament that hosted over 15 local schools. Once again, the team's progress was visible over the tournament and we started with losses and ended with wins.
Well done everyone.
Fair Play Award: Cerys S
Y5-6 Basketball Pyramid tournament
February 2017
Holbrook Academy
Mrs Wiles kindly hosted a pyramid tournament for us so that we can continue the tradition of playing the local schools. This tournament gave us the opportunity to play two teams against two other schools: Stutton and Holbrook.
We learned a lot, including how to be aggressive in attack and noticeably improved within the tournament.
Two of our players were talent spotted by Ipswich Basketball. We came third and fourth.
Level 1: Basketball - Inter-house
Wolsey is on a strong sporting run at the moment; they won both lower and upper key-stage 2 to win overall this year's basketball tournament. Everyone in Key Stage 2 participated, with Year 6 leading their houses and making team decisions, scoring and timing.
Y3-4 Dodgeball Festival
January 2017
Inspire Suffolk, Ipswich
This was the first of new festivals taking place in Ipswich for the Year 3-4 age group. We took a team after having coaching in their PE lessons. They won many matches, they lost a few, but most of all, they had fun. As it was a festival, there is no result, but for these children it was the new experience of competing that they enjoyed the most.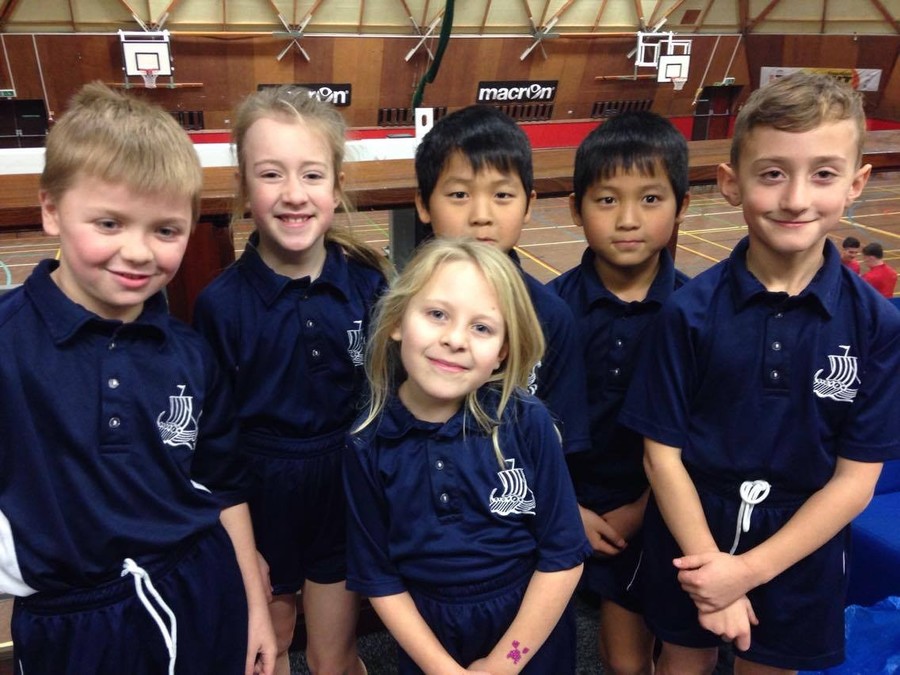 Tag Rugby Festivals
November 2016
Holbrook Academy
Ipswich Rugby Club
We attended two festivals this year:The first was organised by our pyramid, the second was a festival organised by the School Games team in Ipswich. The RFU rule changes mean that competitive rugby of any kind is not experienced until children are older.
We took two teams to Holbrook, allowing for more children to experience competitive Tag Rugby. They thoroughly enjoyed this opportunity, even if it was very cold!
Level 2: Peninsula 5 a-side Football
November 2016
Shotley CP School
We hosted this event after a year's break, and we welcomed Sutton, Chelmondiston and Holbrook. There were 7 teams in total who played with great sportsmanship. Holbrook won the shield this time; our A team came third. Thank you to all of the teachers and parents who supported this event, which was thoroughly enjoyed by all.
Level 1: Inter-house Rugby
October 2016
We started our inter-house Tag Rugby tournament in but the rain prevented Lower Key Stage 2 from playing their matches. Wolsey won Upper Key Stage 2's matches.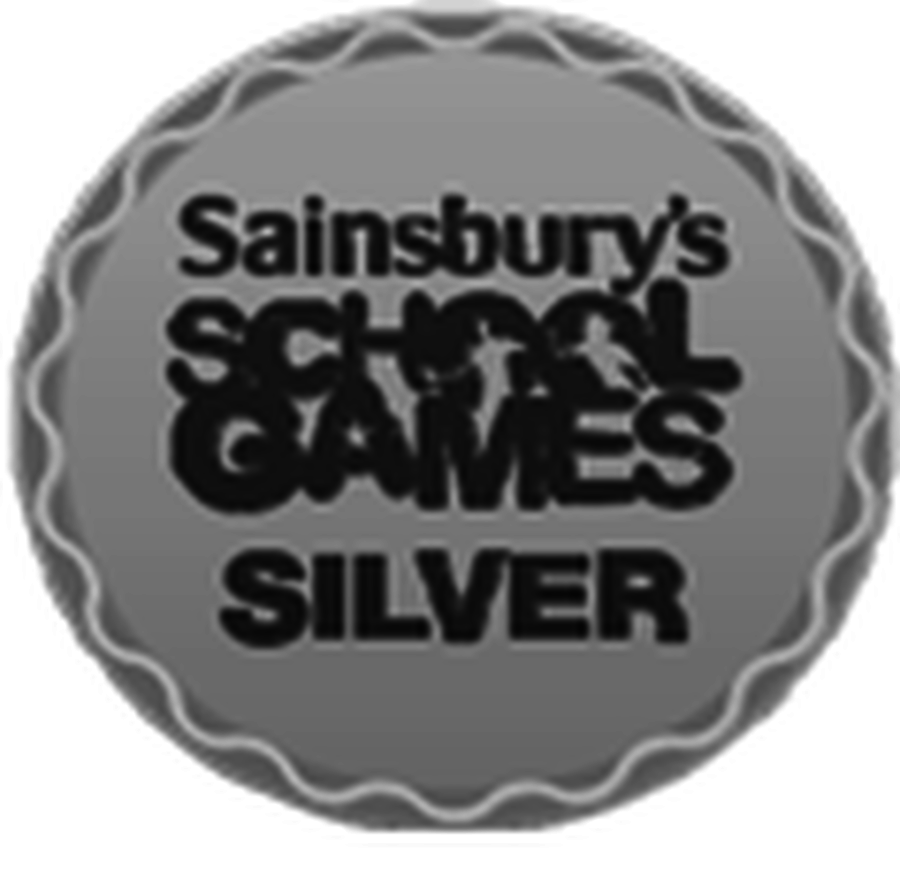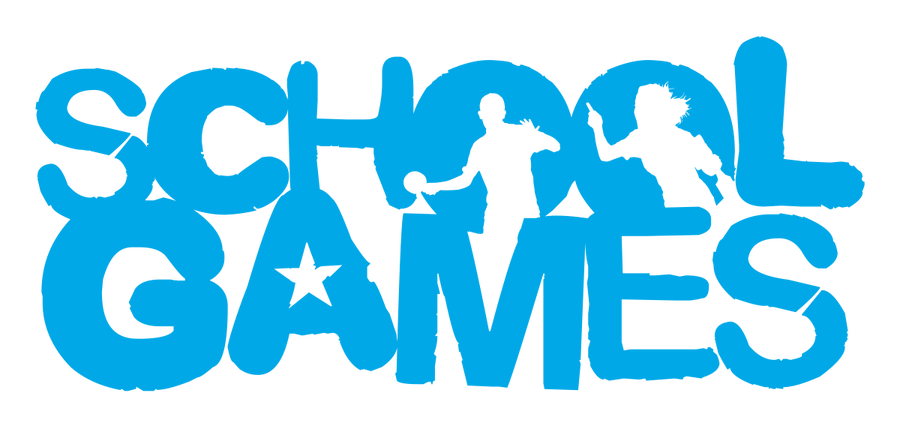 Newsletter for PE and Sport
Summer 2