Guy Fawkes Gunpowder Plot
This week we have been learning about Guy Fawkes and the Gunpowder plot. We learnt about how he lived in London 400 years ago and the children all made their own questions to ask Guy Fawkes. Here is a photo of Guy Fawkes visiting our class to be 'hot seated' by the children!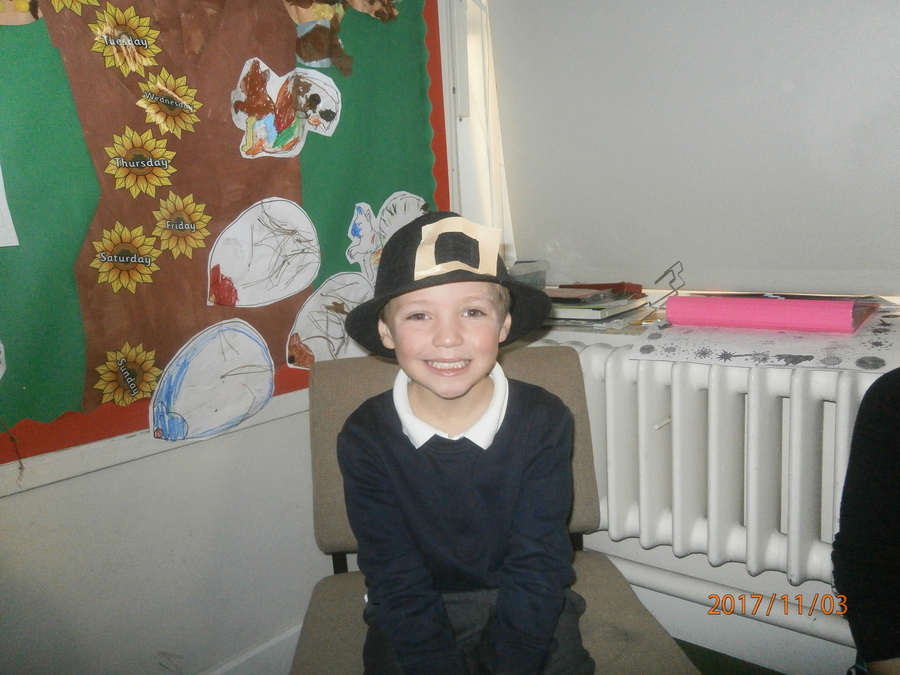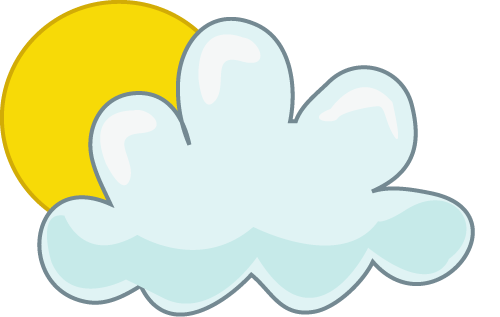 Weather Charts
In the half term holiday the children were asked to complete a weather chart for their homework task. One of the children chose to make a lovely diary detailing what she did everyday in the holiday with her family and friends. She then added an extra super sentence to record the weather!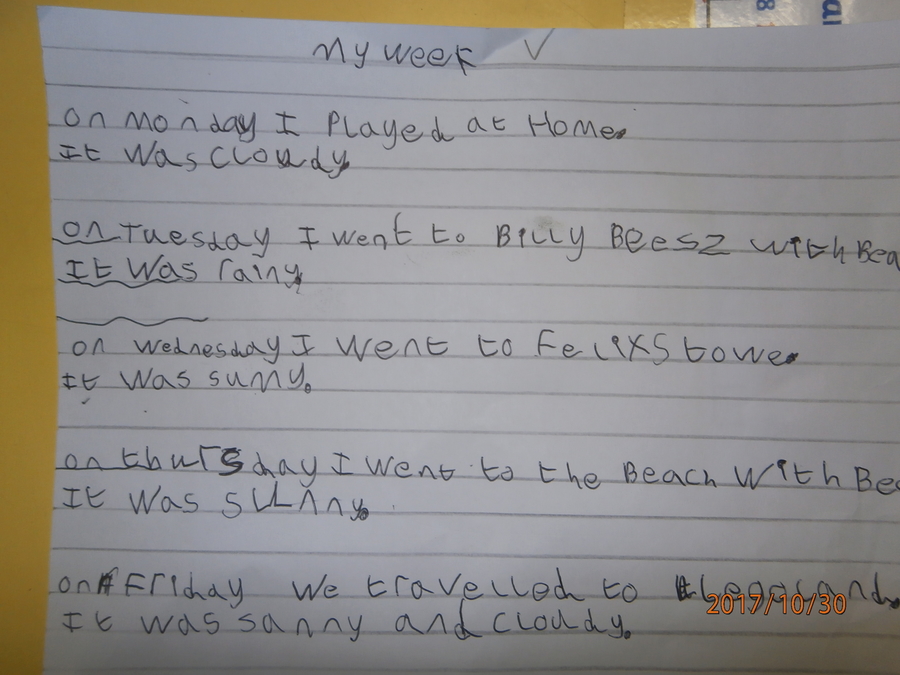 Oliver's Vegetables
We have been looking at the story of Oliver's Vegetables. We have been learning about where vegetables come from. The children have written their own stories about Oliver not liking vegetables who then discovered (with the help of his Grandpa!) that he actually liked vegetables all along!
This super drawing is of Oliver and underneath it says that 'he liked vegetables.'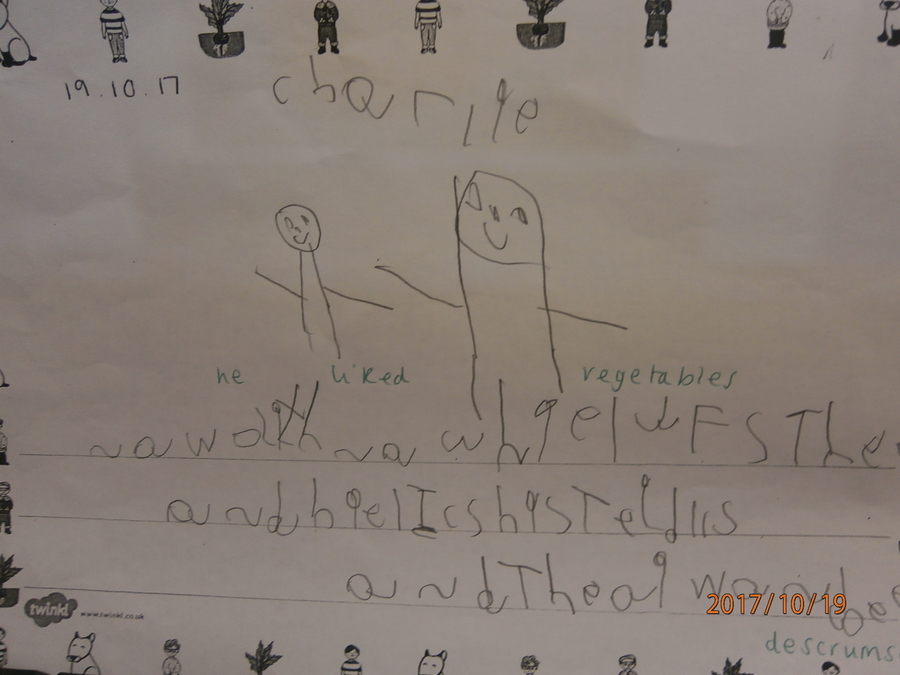 This brilliant story tells of how Oliver tried different fruit and vegetables from Grandpa's allotment on different days of the week. It even tells us how Oliver said that trying bananas was 'very good.'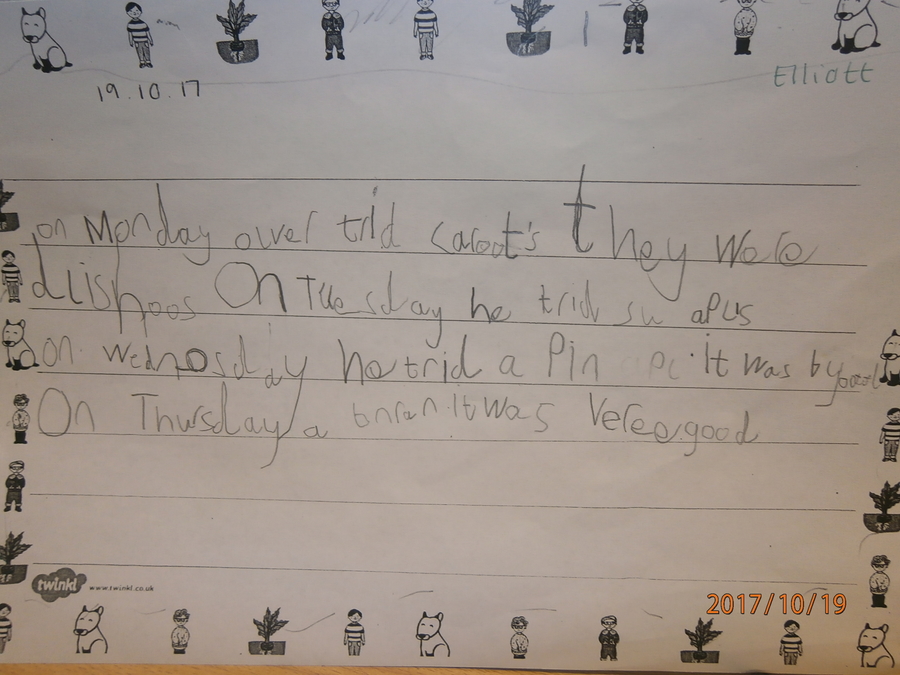 Number bonds to 5
This week we have been learning about which two numbers can be used to make a total of 5. We used a butterfly template and used 5 counters to split between the two wings to add the dots (it didn't need to be symmetrical on each side). We then recorded the corresponding number sentence using the addition and equals symbol. We found at least four number sentences that make a total of 5.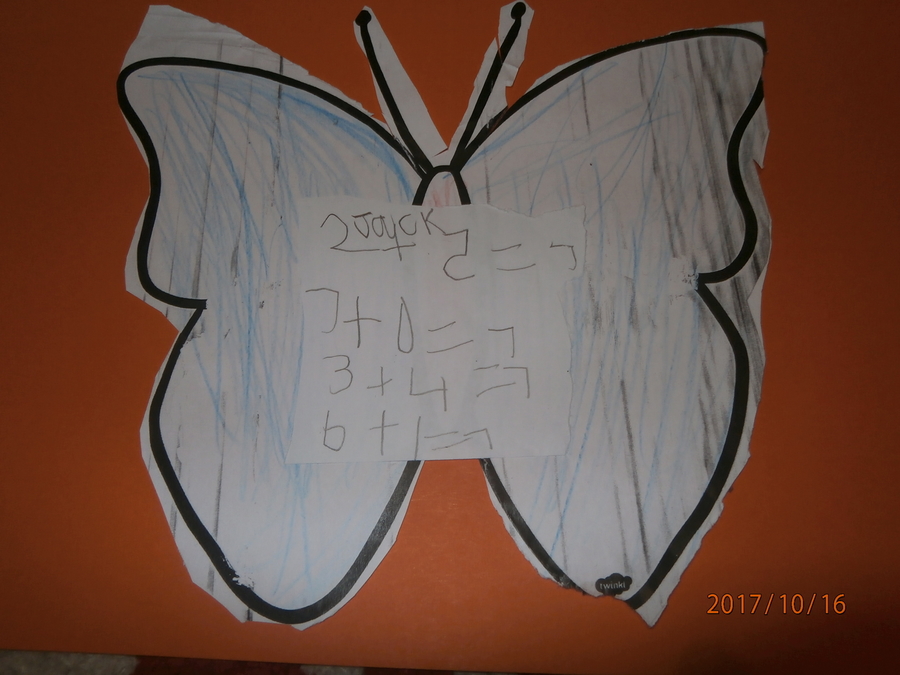 Oliver's Fruit Salad
We have been looking at the story of Oliver's Fruit Salad. We learn about how fruits are grown and processed. We had our own fruit sensory testing session to try different fruits and to come up with our own vocabulary to describe the fruit. We talked about the colour, texture and taste of each fruit. We recorded our findings together as a group.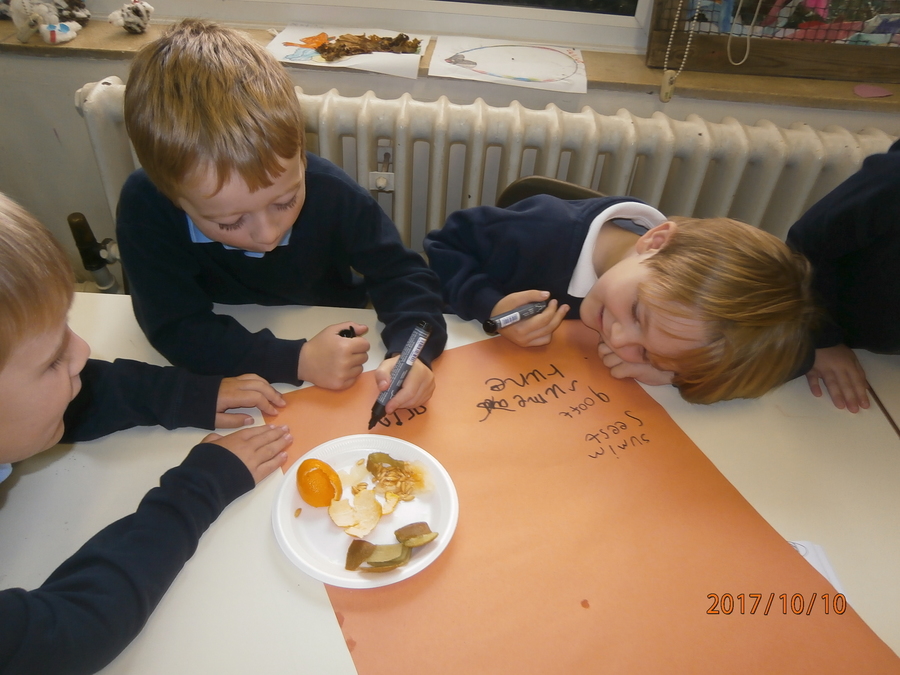 Peace At Last
We have been looking at the story of Peace At Last written and illustrated by Jill Murphy. This is a picture of Mr Bear who is finding it hard to get to sleep in his noisy house. He is feeling grumpy and cranky because he is very tired.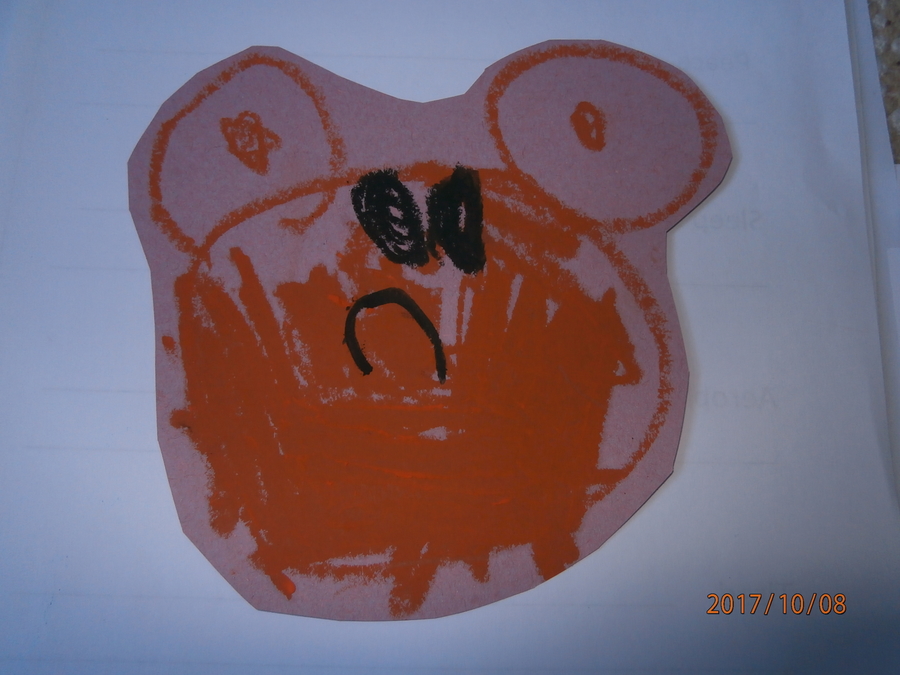 We have been writing our own stories about Mr Bear. We have been thinking about the story starter and we have been trying to write in sentences. This lovely story describes how Mr Bear couldn't get to sleep because Mrs Bear was snoring!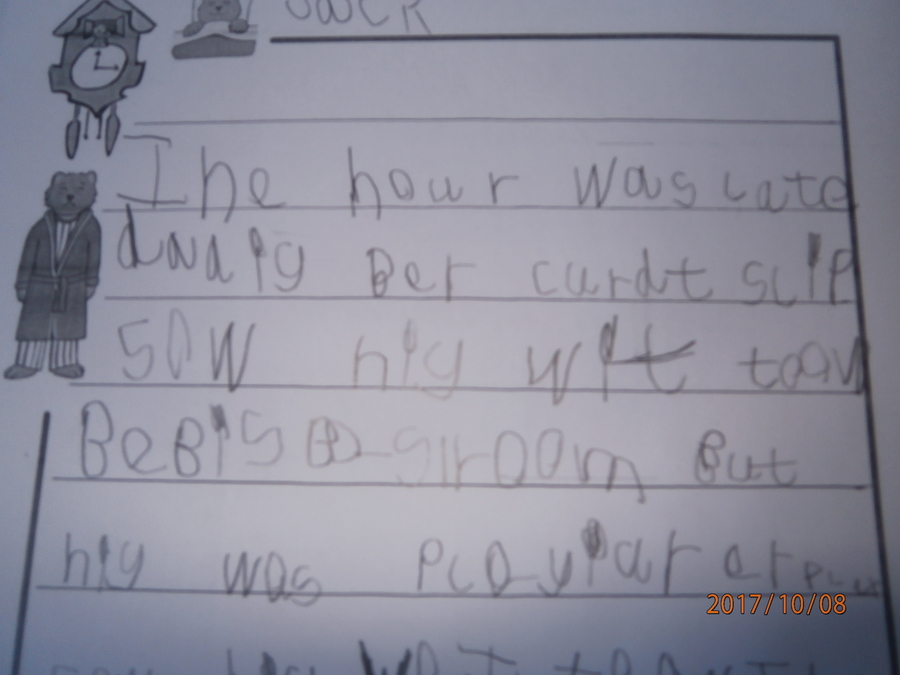 This brilliant story describes how Mr Bear went to Baby Bear's room to try and sleep but Baby Bear was awake playing aeroplanes so Mr Bear had to look for somewhere else to sleep, poor Mr Bear!
Autumn
This week we have been learning about the season of Autumn. We went on a treasure hunt around our school field looking for evidence of Autumn. We collected pine cones, conkers and leaves. We then used our treasures to make our own animals. We hope you like our pine cone owls and leaf collage squirrels!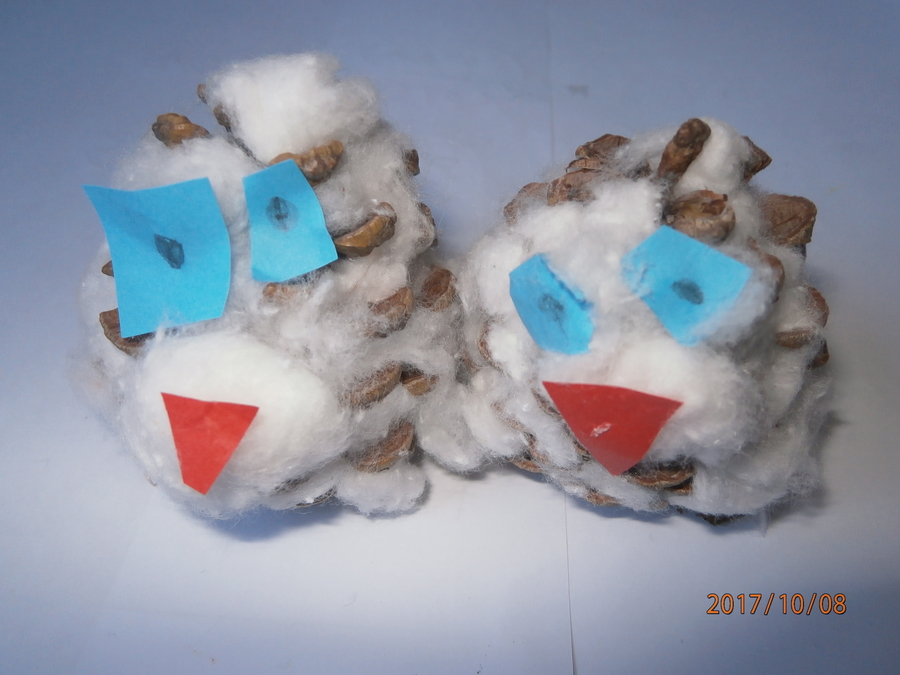 Little Red Hen
We have been retelling the Little Red Hen story together this week. We then learnt all about where bread comes from and how it is made. We then got to make our own delicious bread!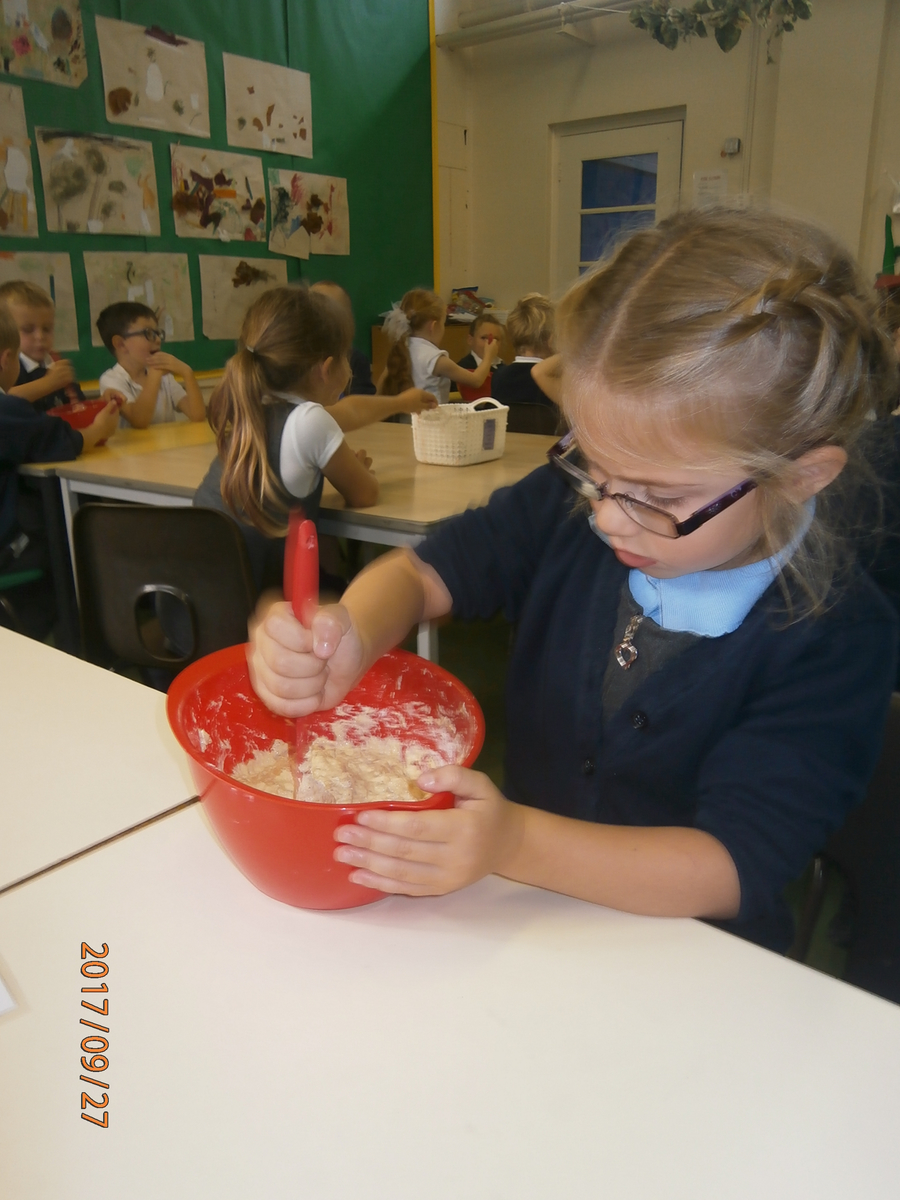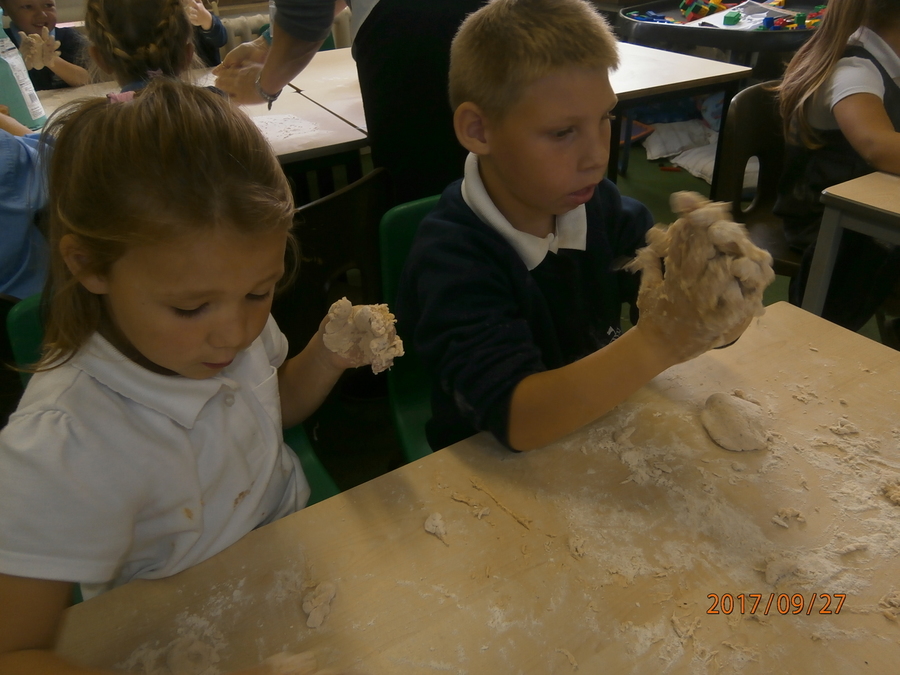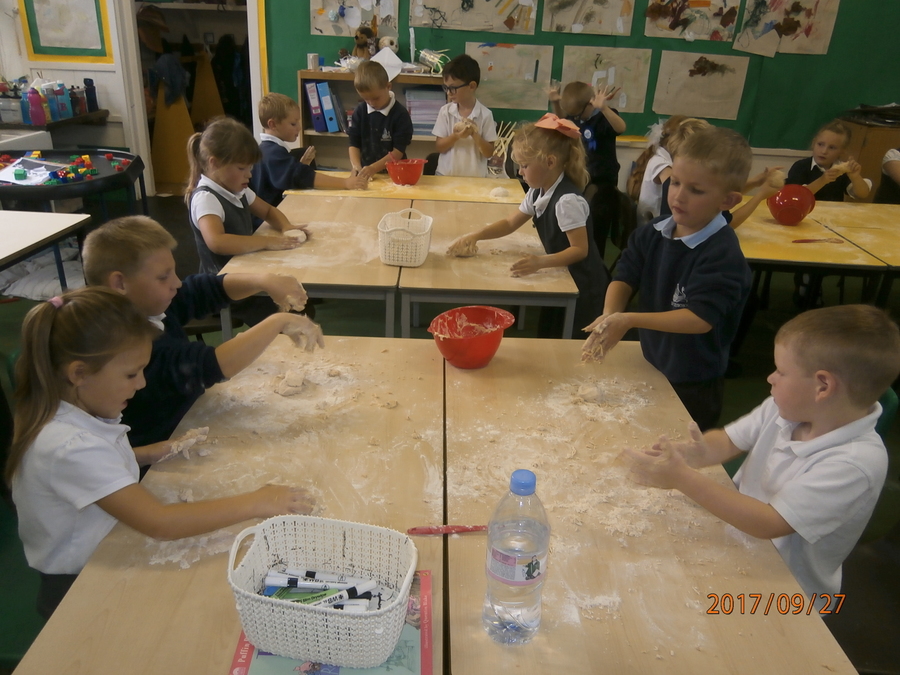 Year 1 Autumn 2017
Our new Year 1 class have settled in well and are busy working their socks off with their learning! We have decided to name our class after a mini-beast (in keeping with the younger classes) and our class is now called Grasshopper class!
Please find a copy of our current curriculum plan attached to show what we are learning about. We are going to become weather experts this half term and will make our own weather reports and discover how different types of weather are formed.