Year 1 Spring 2017
The new year began with the arrival of new class Teacher, Miss Holmes. We think she has settled in well! We created some fabulous weaving using willow twigs with Mrs Packard. Miss Holmes says they are "magnificent"! In Maths,we have been working hard to add and subtract money, and begin to multiply. We have been exploring our school grounds for regular bird visitors and making a tally of birds that we have spotted. Each day we had bird-watchers watching Robins, Blackbirds, Blue Tits and Starlings visit the bird feeders we had made. We wrote all about how to make the feeders in our English lesson.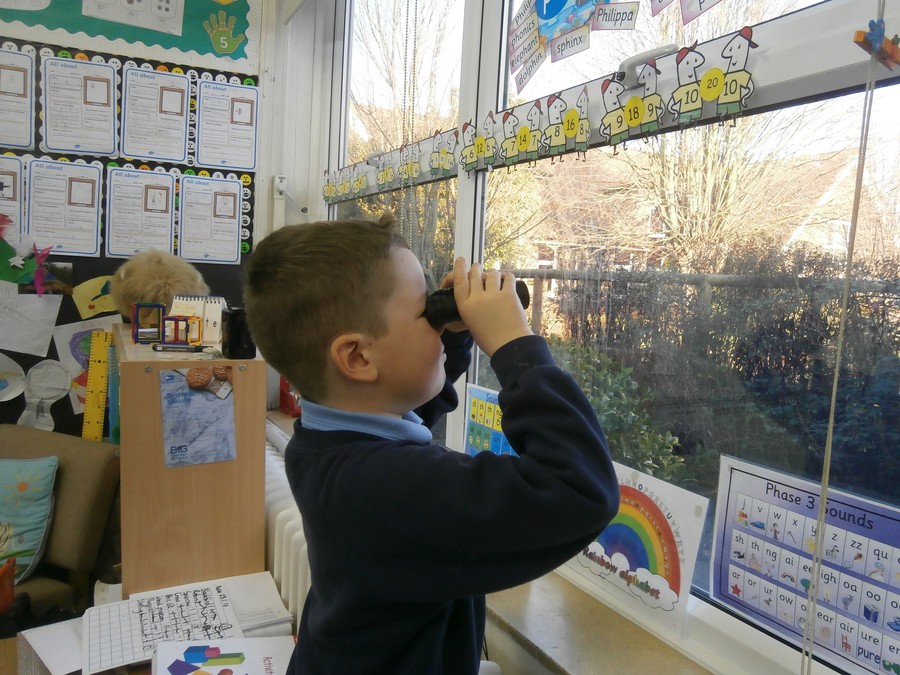 As well as looking at birds, we have been learning about other animals too. We had a special visitor come to see us, called Blue. Here he is, with Lisa, in our classroom. He is a beautiful Greyhound and very tall! We learned all about how to look after him and created posters all about caring for our pets.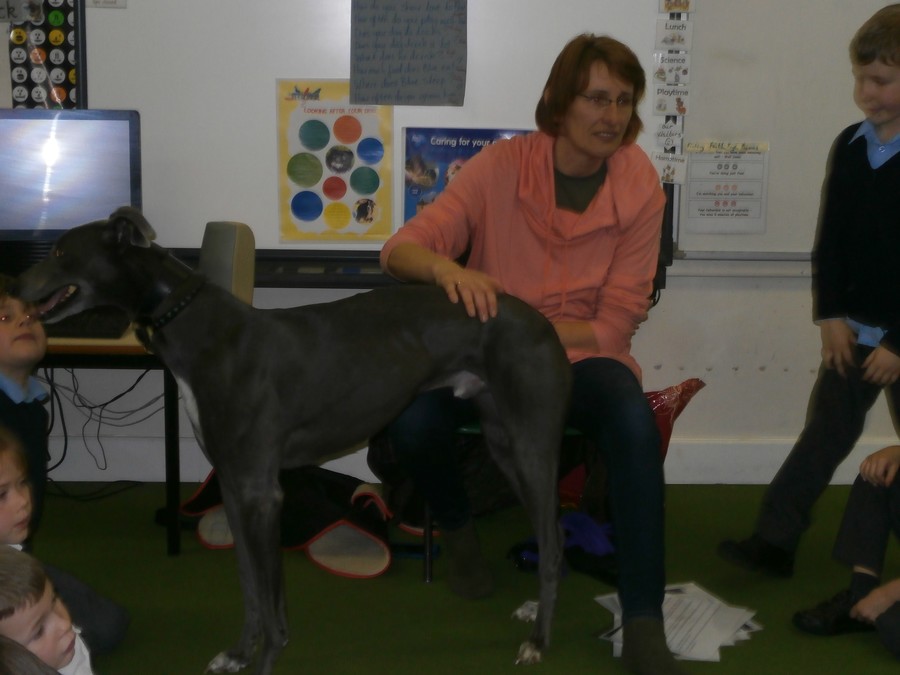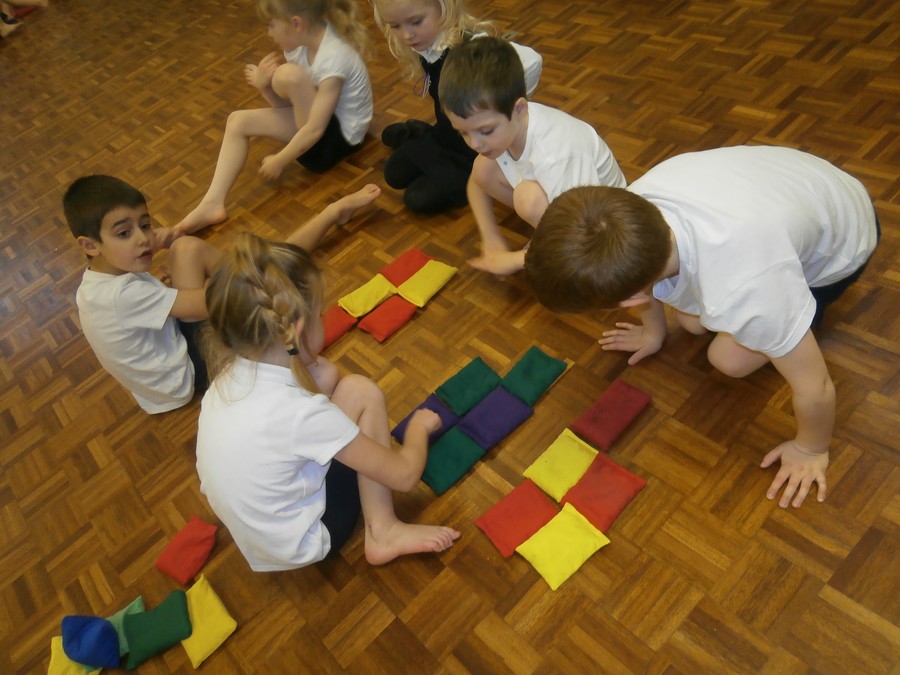 We practiced multiplication in our PE lesson. Here we are counting bean bags into 3 groups of 5.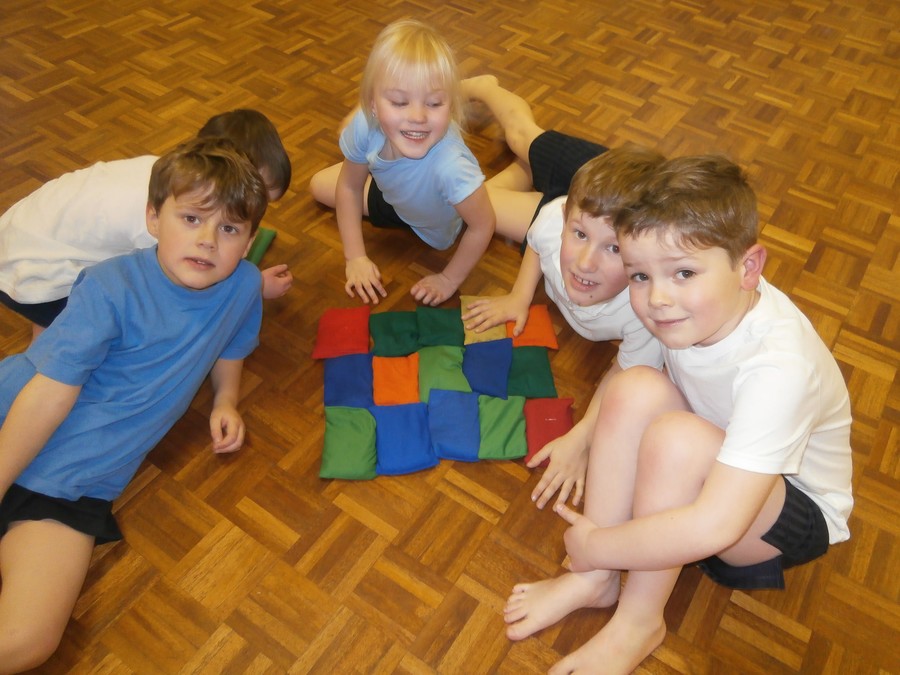 We are excited to learn about the changing seasons next half term and hope to visit the farm with Mrs Packard and Miss Holmes. We hope to put some of our new weaving skills, that Mrs Packard taught us, to the test on the farm!
FARM VISIT
Our visit to the farm went very well. the children had tremendous fun making dens in the morning. Mrs. Packard even made us biscuits. After a lunch in her garden, we went on a tour of the farm and even met the heffers. the day was topped off with a ride on the tractor trailer. Thank you Andrew!
Summer Term
Welcome back to everyone. We have a busy time ahead.We are looking forward to learning all about the weather, the children will be keeping a record of the weather for homework this week.
We have had a fantastic term. Our topic on India has been amazing, the children have found it exciting and stimulating. We finished by having a Taste Of India when all the children tried some Indian food. The art work the children have produced has been wonderful.
Swimming lessons are going very well and these will continue after the holidays.We will also be resuming PE lessons outside, so please make sure your child has their kit each week.
Thank you for all your support especially in Guided Reading sessions. The children really make such good progress when we have all the extra help.
We are really involved in our topic about India. These photos give you an idea of some of our lessons so far: We have been learning a few "Bollywood" dance steps, played together in our very own International Airport, learnt about the production of tea and tried to draw Indian pictures in our computer time. This week we will be learning about Indian clothes, we may even learn how to put a sari on!
HAPPY NEW YEAR!!
2016 is starting well for us in Year 1/2. The children have come back to school full of enthusiasm and determination. As you can see from our Curriculum letter, we have lots of fun learning opportunities this term.
We are enjoying using our brand new maths scheme; We have workbooks for every child and lots of interactive resources.
Just remember; If you have a spare half an hour please do come and spend time in the classroom, we are always grateful for extra help.
November is flying by and we are looking forward to Parents Evening this week.
We were disappointed that we had to cancel our morning in the woods, but we will go and make dens when the weather dries up!
We did however design dens and then make collages in a variety of materials.
Welcome to Oscar who joined us after half term!
We are having a busy and productive half term.
In our topic on Australia we have been learning about all the strange and wonderful animals.
In Games we have been playing hockey.
The children have been active, involved and enthusiastic.
Autumn Term 2015
We are now really settled into the new term. All the children are having fun and working hard.
Monday 21st September
Today we walked to the church for a wonderful Harvest Festival. The class recited a poem and enjoyed singing. We all enjoyed the walk there and back..luckily in the dry!
Thank you parents for all your help and support so far this term. we really do appreciate any help..whenever you can spare the time.
Here is our curriculum letter for the term. We also have an exciting theatre trip planned for December...more details later.