Year Reception
Reception
Welcome to YR Class Page.
Here you will find:
Snapshots of the children's learning
Information about class topics
Details about forthcoming events in our class.
Our class webpage is usually updated every Friday and is the place to check out the children's learning and important dates.
Our class focus is SPEAKING AND LISTENING, READING AND WRITING.
You can help your achieve their best by:
reading stories and discussing

supporting your child with recognising the letter sounds, names and how to write them correctly

ensuring your child can write their own name correctly and independently

supporting your child with their school reading book.

Don't forget there are many ideas in your child's 'starting school booklet', homework book and reading dairy. If you need help or support please ask!
Best Bear has had a fun weekend camping with Daisy.
Our themes for Summer are:
Growing, bugs and beasts
Royal weddings and castles
Summer
World of Sport
If your child has something linked to our topic that they would like to share it would be great if they could bring it in.
PE will be every Wednesday afternoon and the sessions will be rounders and mini tennis.
Reception children will have two swimming sessions on Thursday 21st June and Thursday 5th July at 8.30am. We would appreciate as much help as possible both in and out of the pool. Details to follow.
Please ensure all children have their named PE kit in school and ear rings are not worn on PE days.
Noticeboard
If you would like to come in and hear the children read, play games and read stories to small groups please let me know. Grandparents are welcome too!
Home work will be sent home on Fridays and please hand in on Wednesdays.

We are swimming this Thursday!

next Wednesday our visit to Easton Farm Park
We have had a busy couple of weeks!
look at how well we have looked after our vegetables with the help of Jo, Gloria and Mia. They tasted very nice, although the radishes were very spicy.
A big thanks to James for coming in and helping us make some circus characters to go in the Big Top that he made for the class. We had a fun, creative morning and learnt so much about fastening materials together in different ways! We have already made up some great stories in our circus big top.
This week we have been enjoying sharing stories, comics and topic books in the environmental area. We looked for the bluetit whose eggs have now hatched. Outside in our garden we have made castles and forts, washed up the toys in the mud kitchen, done lots of measuring in the sandpit, water area and mud kitchen. We have made healthy meals for Prince Harry and Megan after all the cake they had at the wedding and this afternoon we are looking forward to our key stage 1 inter house rounders tournament.
we have had such a fun learning all about the Royal Wedding. The children have been finding out about different castles where Kings and Queens have lived, there has been lots of role play including, guarding the palace, preparing the wedding breakfast, acting out the wedding, going to the banquet, the wedding disco and much more! The children have also been learning about doubling, sharing and halving using the means of decorating a wedding cake! We have been designing a wedding dress for Megan, planning a spectacular three course meal and making Union Jack bunting. The children have enjoyed listening too and sharing fiction and non fiction text about castles, Prince and Princesses.
We also had a lovely time exploring he woods with Mrs Packard. We made habitats for the woodland animals, did some leaf and bark rubbing, revisited and extended our dens from our previous visit, investigated how many different objects we could fit into a small pot, climbed treees, had snack and even had time for a story about an owl! Thank you Mrs PAckard for a very busy and exciting morning and thanks to all our helpers.
The children have been learning about the life cycle of a caterpillar. We have enjoyed listening and retelling the Hungry Caterpillar' story, made puppets and life cycles out of play dough. Been creative with making various caterpillars using different media. We were fantastic at listening and following instructions during our second tennis session and having some budding stars in the making. Our new September starters visited again this week and I was very proud of how all the children looked after and played with the new children. Have a great Bank holiday weekend.
welcome back to the Summer Term. The past two weeks our topic has been growing. The children explored the environmental area and the spinney, went pond dipping, got up close with the tadpoles from Jacks Grandads pond! The cress heads and sunflowers are beginning to grow and we are looking forward to measuring them each week. In PE we are learning about tennis and rounders. Next week our learning is focussed around life cycles.
This week we had to offer our help to the chocolate factory and help with their Easter Egg production. We have counted, sketched, painted, made repeated patterns, shape patterns with various types of Easter eggs, decorated our Easter Tree, found out about the Easter Story, made Easter cards and focussing on our handwriting, played dodgeball, shared reading, used our diagrams, triagraphs to make Easter words with the eggs in the water tray and we are looking forward to Sports Relief tomorrow.
On Monday we received a present from Best BEar. It was a Naughty Bus from London. We listened to his story and made London from the 3D shapes and soft play. On Tuesday we arrived at school to find he had gone missing and he had left such a mess in our class. We were dectectives and tried to find him and wrote missing posters to see if anyone had seen him. We finally found him on Thursday. He had got up to more mischief and had got stuck inside a jelly! We helped to rescue him and taught him our Ladybird class rules. Today we are going to send him back to London to stay with Shabba....I wonder what adventures he will get up too!
This week so far on our journey around the world........
This term has begun with the children learning all about Chinese New Year. Once again they have embraced our new theme and the children find out many interesting facts for their homework which they enjoyed sharing with their class. As your you can see from the photos, the whole curriculum has been covered throughout this learning opportunity.
This week the cold weather paid us a visit again and The Ladybirds enjoyed exploring 'proper' snow!
It was great to see so many parents this week during parents evening and a pleasure to share your children's successes and next steps with you. Once again, I would like to take this opportunity to thank you for all the support you give your children, it really does make a huge difference to their learning.
The children were very excited to experience the snow on Monday morning. They had fun making snow angels, snowmen and different tracks. The cold has led to many opportunities for extending the children's knowledge and understanding.
They have been leaning about character's through the Gingerbread Man story and have had some fantastic ideas for their writing about how to trap the Gingerbread Man. They also had an impromptu lesson on problem solving earlier this week as we forgot to put eggs on our shopping list. We had to improvise when making our gingerbread men but they tasted alright!
Thanks for a wonderful dance performance on Wednesday morning and all Theresa's time and energy to make this happen.
We have ended the week with a visit from year 3 class who have shared their learning about ancient Egypt with us.
I would like to take this opportunity to thank all the parents for their continued support and kind words, especially at this unsettling time and wish you all a relaxing half term.
This week we have been learning about weights and measures in maths. We made human spring scales and the children worked out objects that were heavier and lighter. In our baby clinic we have had some fantastic role play with several emergencies for the Doctors and Nurses to attend to. We have observed some very relevant language and had some precise doctors notes!
The children have made good progress with their phonics and the staff have been very impressed with their phonic knowledge and how they are using it across their learning.
We are all looking forward to performing our frozen dance in assembly next week.
We have been bread and sandwich makers this week in Reception which will help with our instructional writing later on in the week. The children have been enjoying the humour in our story 'Ketchup on your Cornflakes' and have been making up their own funny sandwiches. Some children have designed and made some interesting bread delivery vehicles and tested them out with the soda bread they made.
Maths this week is all about shape. There has been shape investigation in the indoor and outdoor environment, making patterns and pictures with shapes and lots of games describing the properties of shape.
We are looking forward to seeing our parents at assembly this Friday.
The week begun with our class vote on our preference for the picture book of The Owl who was Afraid of the dark, or the word book where we had to use our imaginations and think of pictures in our heads. The picture book won the vote very slightly.
The children have been acting out the story with our Owl puppets and making up their own stories. They have also been writing instructions about how to have a pajama party (which is one thing we can do when it's dark).
In maths we have been finding one more than a given number and have been finding lots of practical ways to do this as well as recording our number sentences.
Phonics this week has been a little bit more tricky with digraphs to learn. Please support your child with their homework as this will consolidate what we have been teaching in class.
Another fun dance session from Theresa has progressed the children with their balance and movement.
Outside, we have had to have a big clear up after the storm, and lots of active play has taken place in our new Gym Fitness Centre!
The children have responded to The Winter Bear story and have made some terrific animal winter houses using clay and other materials. As you can see from the photos on their learning journey's they have all really thought about how the homes need to give protection from the wind and rain.
Please check out our art display in the hall. The whole school have based this piece of art on David Hockney, we choose 'The Winter Tunnel'.
Next week our topic will be based around food.
Great enthusiasm and learning this week around our Winter topic.
It has been lovely to have the children back in class today and they are refreshed and ready to to learn after the holidays. For the beginning of this term our topic is Winter and our Literacy and cross curricula topics will be based around this theme.
Maths will be focusing on counting on and back to 20 and beyond, estimating groups of objects and recording numbers.
Our phonic sessions will now be split into two groups between myself and Mrs Boast. All children will be beginning phase 3 and they have all been give the first set of phonemes and digraphs and also their tricky word card to learn. Please don't forget to recap on the phonemes and words from phase 2 and to read and hear your child read regularly.
PE will now be first session on a Wednesday morning and we are very lucky to have Theresa who will be taking the children for dance this half term. Please can you ensure their named PE kit is in school for Wednesday and all ear rings are removed.
If you have any questions please do not hesitate to come and see me and I wish you all a very Happy New Year.
And today we found Father Christmas in the woods! He read us a story, answered our questions and gave all of us a Christmas present to put under the tree. We all had a lovely afternoon.
Ready for our Christmas party and investigating the ice in our garden.
Thanks to all of you that supported our production of prickly hay. The children were amazing and it was enjoyed by all. Thanks to Gill and Andrew Packard today for organising the making of the Christmas reindeer's. Thanks also to Jo and Ray for helping with the drilling and whittling!
Christmas has arrived in Reception. The Ladybirds have been busy dressing up as Father Christmas, making the Grotto, decorating the treee, making decorations and we did the most beautiful handwriting when writing our letters to Father Christmas. On Tuesday we went to the post office and bought a stamp so we could post our letter. The lady in the post office commented on how polite and wel, spoken the children were.
Our dress rehearsal for Pricky Hay went very well yesterday and we are all looking forward to performing to our parents and friends of Shotley School today and tomorrow.
This week we are continuing with our space topic. We have embarked on many space journeys, visiting the moon, mars and meeting several aliens. We have all been space cadets and have counted and added 1 more space cadet on our rocket ship. We have booked space visits in our travel agents and created many models are space art work.
In pe we had a house competition with cavendish (the yellow team) being clear winners.
Pour music assembly was very enjoyable and showed progression from Reception to Year 6. I was very proud of our class who kept the beat and sang I'm a little teapot beautifully.
What a busy week we have had this week. We began the week with some fantastic writing about our bonfire night experiences and have enjoyed admiring each other's rockets and fireworks.
Weve had had lots of reflective thinking about Rememberance Day and what it means. Mrs Packard in Year 2 did a very moving assembly and we learnt about why we wear poppies.
Our class welcomed our visitors into our class this week and shared their learning about repeated patterns. We had some great snakes with 2 and 3 colour repeated patterns. Outside we have our maths shed decorated with more complex shapes they we had printed.
On Thursday we had a visit from PSCO Denise. We we able to sit in her police car and we all know what to do in the invent of an emergency.
Today we walked to the church with the whole school for the Remember Service.
For the next few weeks our learning will be based around space. If your child has any stories on non fiction stories they would like to share with the class they can bring them in from Monday.
Finally, it was a pleasure to see so many of you at parents evening and share in your children's achievements.
Lots of learning today through making pumpkin lanterns and soup, magic potions and imaginative role play. Not many fans of pumpkin soup though!
We cannot believe it is half term already. The children have settled into school so well and have all made good progress already. This week we finished up with a trip to the woods to collect leaves ready to make our Guys with after half term. It was a wonderful morning even though is was rather soggy and muddy! The children enjoyed the sense of freedom and made some great dens, castles and tree climbing. Enjoy the half term holidays everybody!
This week the children have been making good progress with learning and writing their letter sounds. They have been using their phonics to label their pictures about the farm trip.
In maths they have been great at counting and teaching our class puppet which numeral matches with its corresponding number and have been counting accurately beyond 10.
Outside the children have been using the construction and mark making equipment to redecorate the house and it's great to see the children using chunky chalk to write their names and numbers outside.
Once again, myself and Jo have been so impressed in gymnastics. The children have been thinking about their learning over the last sessions, reviewing their sequences by watching themselves on video and improving their balance and travelling skills along the benches. We had many PE stars this week!
All the Ladybirds are loving the daily mile and on two occasions this week we managed to run 3 laps of the school field.
Thank you for supporting your children with their homework, sounds and reading books. Its great to see them all so keen and enthusiastic with their learning.
Have a great weekend and next week the children's learning will be based around toys.
What another busy week we have had!
Our learning theme this week has been about Harvest and we begun the week with the story, 'The Scarecrows wedding'. The children noticed lots of rhyming words and responded with relevant comments.
Tuesday we embarked on our first school trip to Mrs Packard's farm. We had such a great time and learnt about the harvest crops, found out about the machinery, sited the grain store, meet the cows and chickens and picked some beautiful apples for our apple crumble. In the afternoon we were busy chopping apples and making crumble which tasted delicious.
Another busy week in the Ladybird Class.
The children produced some very factual homework about their pets and have all spoken to the class about them. We have been learning how to hold our pencils and form some of our letters. Mrs Durrant visited our class on Tuesday and was very impresssed with the children's positional language and counting.
PE was once again the highlight of the week! The children were so speedy at getting changed this week and we had some fantastic, confident travelling, balancing and jumping using the apparatus.
Pour daily mile is going well with a combination of walkers, joggers and runners! We are looking forward to our sponsored walk this afternoon.
Thank you to all parents who attended the reading and phonic meeting. It was great to see so many of you there and so keen to support your children as they begin their journey at our school. We are looking forward to welcoming some of you into our class to help with reading.
Finally, the children were keen to share their Fat, cat, splat song they have been learning which has been helping with our rhyming words.
Happy weekend.
We have had a lovely start to the new school year. All the new children have settled so well already and are beginning to know their way around the school. We have been enjoying getting to know the children and learning about their families this week. Thank you for your contributions to the children's on-line learning journals. We often share them with the children at carpet time which they have been enjoying.
Already the children are confident at having lunch in the dining hall, going to class and whole school assemblies, participating in our daily mile each day, PE, in addition to all the other Early Years experiences in our indoor and outdoor classroom. Below are just a taste of some of the activities the children have been involved in.
What a busy week!
The children in Key Stage 1 and Reception put on an amazing performance of Rock Pool Rap this week.
We had our last swimming session and Mrs Catchpole was most impressed with the progress we have all made. It was a fun session with lots of races.
Today we are looking forward to Golden Time with Year 2.
We had a fun time at our Fairyland Olympics on Friday, we were all good sports and cheered on each other! We loved watching the mum and dad race!
Mrs Catchpole was very impressed with our swimming this week. It was only our second time and most of us were swimming without any aids.
We all wrote emails back to Shabba Bear and wrote postcards to the children in Rwanda, Africa after Mollies visit. We were very interested to find out about the children's lives there and how they compared to ours.
The children shared all their learning with their grown ups on Wednesday morning at our coffee morning and they loved the cakes the children had made them.
We have had such an exciting week. The naughty goblins stole all the fairy cakes for the fairyland Olympics so we were called in to help!
We went on a goblin hunt, made more cakes for them, wrote some recipes and sent to them, wrote letters back to them! On Thursday afternoon we tried to find the fairies in the environmental area. Mrs Sheern played 'The March of the Fairies' on her violin which enticed them out. We also saw lots of beautiful coloured dragon flies by the pond.
In our garden we have had a team of construction workers building a new fairyland Olympic stadium and they have been testing out which materials make the strongest roof.
We are all very excited about our Fairyland Olympic Sports afternoon today.
We have had a very busy first week back.
Swimming, which was great fun with many children very confident in the water.

Fairyland

Olympic preparations, lots of writing invites, reading information, following instructions.

Phonics, so impressed with the children's knowledge of their phase 2 and 3 phonemes, digraphs, trigraphs, tricky words and high frequency words! Don't forget to keep

practicing

with your new word mats that are in your book bags. If you can read them all have a go at spelling them!

Maths, counting on and back to 20 and recognising numerals.
We also made some magical fairy-bread which was very tasty.
This week the children have been enjoying the summer. I am pleased to say they have all been remembering their sun hats and to put them on!
They have been learning about Elmer the elephant and once again the children have produced some fantastic writing, role play and story maps. They have also been amazing again at addition and subtraction.
As you can see from the photos, we like to read anywhere!
Over the half term, please can you support your child with reading the high frequency words. Relevant word mats will be sent home to help you with this. The Early Years team cannot believe that we only have one last term left with this lovely class. We have lots of fun things planned to ensure we all enjoy our learning in our final term.
The children's interests moved their learning onto jungle habitats and animals this week. They have been amazing at adding two groups of jungle animals together and impressing us with how they record the answer with many children writing the numerals correctly and independently.
The writing this week has also developed greatly and is continually adding to our writing displays. Thank you for your comments in tapestry and for your support at home with your child's reading and writing, it really does have such an impact.
The children were delighted to have our new tonne of sand delivered. Many thanks to the Parish Council for their generous grant that funded this. Thanks also to Andrew Packard for transporting it from the car park to the sand pit! The children have endless amounts of learning through playing in the sand.
We have been focusing on keeping safe, exercise and healthy eating this week which may explain why the children are coming home and saying they have to go to bed early!
We have had a fun time during our induction sessions with the Butterfly children. They joined in with our seed planting session and have helped us paint some water colour sunflowers and water our newly planted vegetable garden.
This week we have explored the pond area in the environmental area and found some pond skaters, but sadly no tadpoles.
We loved the sunshine coming out on Wednesday and had a great time out in the garden without coats!
This weeks highlights from our children!
We have been brilliant at telling the o'clock times

we have listened well to our talking partners

we have done lots of great writing about what location we would like to live in a why

we went to the ict suite and worked with a partner to paint a bug

outside has been fun and we made some good obstacle courses with the soft play and got very muddy in the mud kitchen.

Mrs Fitzgerald and Mrs Boast have been doing lots of PSED with us and reminding us of our Ladybird rules as some children have not been making the right choices this week. We all hope next week will be much better.
Welcome back to the Summer Term. We have lots of exciting learning opportunities for the children to engage in and this week they have enjoyed exploring the new areas in our garden. We have had some super writing in response to imaginative play in our new outdoor theatre and construction area.
This week we have been learning about money and denominations. In literacy our focus is homes and habitats and we have had several stories about homes. We have begun tennis in PE which is very exciting.
Mrs Fitzgerald had a great time in Norfolk but had missed the class and was very happy to see them all again.
This week has been very busy with a big garden sort out ready for further developments!
We welcomed the parents into our PSED session on Tuesday morning and found out about how to keep safe at home, what to do when we are poorly and engaged in activities together. Both the adults and children enjoyed this and there was ten minutes at the end of the session to enjoy a cup of tea and a delicious cake which the children had made for their homework.
On Wednesday we joined year 1 and 2 and ventured to Bluebell wood for the morning. This was fantastic and the children enjoyed exploring, climbing and weaving.
We have completed the Spring term by following the Easter trail today down to the river. The children found 134 Easter Eggs which was amazing.
Thanks for all the support you give your children and enjoy the Easter holidays.
Last week when Mrs Fitzgerald was in Norfolk with the Year 5/6 class, the children learnt about Easter and found out lots about 2d shapes. Thank you to Mrs Bateman and our lovely Mrs Boast, Mrs Shern and Mrs Edwards who ensured the children had a fun week with lots of learning.
This week our learning highlights have been:
staring in our own Reception Rock band with Steve!

designing, making labels, and decorating our aeroplanes.

parachute games

lots of outdoor investigations

Lots more can be found on your child's individual learning journeys by logging onto your tapestry account.
Parents evening was very well attended this week and it was great to share your children's successes with you. Thank you again for all your support at home and it was great to hear all your positive comments.
What a busy week!
Writing their own story books 'Adventure above the clouds' (I hope you have enjoyed reading these on your children's learning journeys).

Football in PE

Science- making real clouds with Mrs Boast

Giving Pablo the Penguin instructions on how to make a pancake (Mrs Fitzgerald was not very good at this and needs to keep trying!)

creating paintings of who we might see when we travel above the clouds

finding different ways to make 10

great phonics

individual and shared reading
The children have come back from half term excited about their learning. Our focus book this week has been 'Cloudland' and this has certainly inspired the children to create and describe various characters, illustrations, drama and artwork.
In maths they have been learning to add 1 more and 2 more from a given number and most children have been able to record as a number sentence.
Thursday afternoon was very exciting as the children explored the 'dark den' with Mrs Boast and ate their cloud biscuits they had baked in the morning.
Thank you for your support with your child's homework and reading. Hearing your child read daily, supporting them with reading and writing their words and supporting them with learning their new sounds continues to have a significant impact on their learning at school. I am very impressed with most children's standard of reading and writing at this stage in Reception. So many children are developing into confident writers, writing on the line, forming the letters correctly and spelling many words correctly or phonetically.
Wow... what an exciting week again! The children have been learning about Chinese New Year and have really engaged with this topic as you can see from some of our work. We all enjoyed preparing and eating our Chinese Banquet in the Reception Restaurant. Our Chinese Parade ventured around the whole school and was very impressive! We hope you enjoyed our parents assembly today and if you did not make it you are more than welcome to come and watch the film and see the children's efforts with year 2.
We begun the week with a visit from Mrs Rose. She showed us lots of different toys and we had to guess how old they were. The oldest were 70 years old!. During our literacy sessions we have been making lists about old and new toys and Mrs Fitzgerald has been very impressed with how we are using our phonics in our writing.
In maths we have sang lots of different songs to help with our subtraction and we have made a lovely display about 10 green speckled frogs.
We are planning to show you some of our country dancing in our showing assembly in a few weeks.
Our snow dance worked and IT SNOWED!!
We went off plan Friday morning and investigated and enjoyed the snow!
Other highlights this week:
Country Dancing with year 2

Hockey with Jo, our Sports coach

Descriptive writing about our toys

counting on and back (we were amazing with our numbers!)

Great phonics work

Learnt some new songs in music
Welcome back to all the children and families. I hope you all had a wonderful Christmas with your children.
The children have all come back very calmly and ready to learn. Already they have been writing about their favorite part of Christmas and painting pictures of some of their toys.
In PE we had our introduction to hockey which was great fun and we have already spotted some natural hockey players who have demonstrated good techniques!
Wow! What a busy week.
making and writing Christmas cards, thinking about what needs to be in a Christmas card and reviewing how we have made it.

Investigating how we can warm Best Bear up after he was frozen after his midnight adventure!

After receiving an email from Father Christmas asking for our help as his elves were ill. We got to work in Santa's workshop and made lots of toys with the real tools. We were very careful.

counting with our class advent line

exploring a Victorian Christmas via our online interactive Christmas Calendar

A magical trip to Wolsey Studios to see The Three Little Pigs.
The homework this week is to practice the songs for Baboushka. Please remember costumes for Monday.
It's beginning to look a lot like Christmas!!
Lots of fun going on on Reception this week, don't forget to check out your child's online learning journey.
This week the children have been engaging in fantastic role play with relevant and exciting language being used. Our focus has been money and the children have been in our class shop, outside making car park spaces and being parking attendants (it is very expensive to park in our car park!) The children have filmed each other and as a class we have reflected on the learning and learnt from each other.
PE was very exciting again with lots of thoughtful and controlled movements in gymnastics.
We have begun our phonic assessments and are very pleased that the children are making so much progress. Thank you for all your support at home which is invaluable.
It was celebration time this week in class. Preparations were underway all week for Best Bears Birthday on Friday. The children were busy brainstorming what we need for a Birthday party, writing shopping lists, making presents with 3d shapes and junk modelling, writing invitations, birthday cards, cake recipes, baking cakes and finally.....celebrating with Best Bear in style!
The children also learnt about how Birthdays and celebrated across the world and how this compares to their own Birthdays.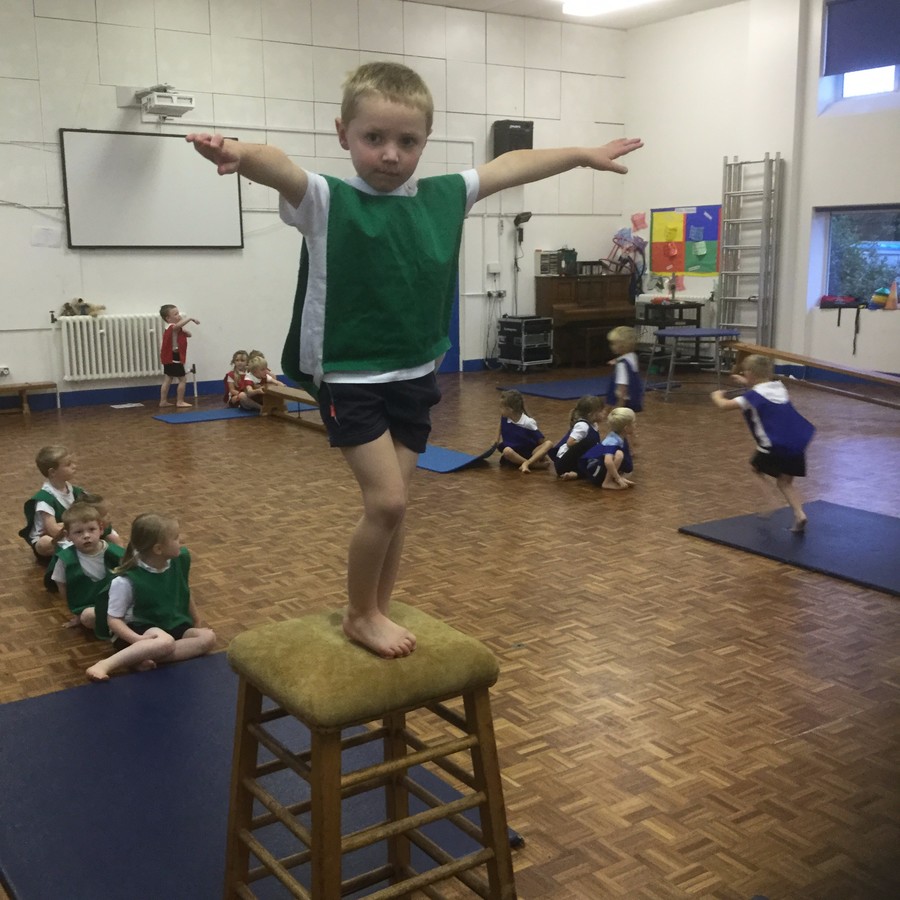 Another busy week with the children really enjoying their writing. We have had lots of thoughtful discussions around why we wear Poppy's, and the children have been writing about this, enjoyed creating poppy's and using water colours to paint some poppy,s. I was extremely proud of how well behaved and thoughtful the children were when we walked to the church and reflected on special people in front of the war memorial.
In PE this week we were learning about controlled movements and balances during our first gymnastic session.
It was lovely to see so many parents, children and siblings this week during our parents evenings. Thank you for all the support you give the school and of course your children. It was great to hear how happy all the children are.
What an exciting start back we have had. Using The Room on the Broom as our text the children have been learning about rhyming words, acting out the story with the puppets they have made and writing their very own magic spells. We have had creepy pastel pictures, rockets blasting off from 10-0 and firework and bonfire art and activities.
Wow! I was so impressed by all the writing that took place over half term, the children have enjoyed sharing their work and this will be celebrated on Monday during celebration assembly where Mrs Newman will be awarding prizes! It has really made a difference and the children are very proud of how they can write their names independently and with the letters formed correctly. Thank you for supporting with this at home.
On Wednesday we mixed up with year 1 and year 2 classes and had a great afternoon making catherine wheels, firework prints, stuffing the Guys and chocolate sparklers. We are all looking forward to our Bonfire party tomorrow afternoon!
We had a great end of the term!
The children were super in our Paramedic morning and all know to call 999 in an emergency and can all put each other in the recovery position!
Lots of exciting language, working together, physical exercise and laughter was observed during our morning at the woods. We are very excited about creating our class Guy Fawkes on our return to school after half term.
We have had a fun week learning about repeated patterns in Maths and as you can see from the photos, all children have made some colourful, patterned crowns. Ask your child about what repeated pattern they made.
Our Literacy focus has been based around our families and the children have been recalling and writing their address, making signs for their bedroom door and practicing handwriting, recognising phonemes and blending words. Our tricky words this week are, the, no, go, into, to. (These are the words you cannot sound out!)
Earlier in the week the children looked closely at a family portrait from 1oo years ago and compared with their own families before creating their own family portrait.
Throughout the children's own child initiated learning this week we have had some super builders who have renovated and cleaned the playhouse, fantastic food in the mud kitchen and an animal adventure at sea in the builders tray, all self directed by our imaginative children!
Another fun, busy week!
trip to Tesco- very exciting!

thank you cards to send to Tesco

retelling and making up our own versions of The Gruffalo

learning our french song

counting, ordering and recognising numbers to 20

learning about tallest and shortest
Thanks to all the mums who helped on our trip to Tesco. It was by enjoyable and we all learnt lots! Check out our display outside our class.
This week has been very busy and the children are all beginning to get a little bit tired! The children have been learning the sounds m,n, d, g, o, c, k and they have been beginning to blend the sounds together to make words.
We have had lots of fun in maths making shape biscuits, finding shapes in the environment and making our very own shape robots. We are getting very good at describing properties of shapes and using mathematical language!
Mrs Fitzgerald is very pleased with how we are holding pencils, pens and paint brushes which is helping us to form our letters correctly.
We have also learnt: a french song, fat cat splat, listened and read stories, shared our news, performed songs to our class, played indoors and in our garden and lots more.
This week the children have been learning the i, n, m. d. Thank you for supporting with homework, there was some excellent work handed in! The children have been learning how to write their names this week and trying very hard to form their letters correctly. They have also been writing about their favorite place to visit and talking in their talking partners about how they have changed from a baby to a school child.
In our art sessions the children have been practicing their cutting skills and have made some super fractured portraits.
Our maths focus has been on matching objects to numbers and recognising and ordering numerals to 20.
PE this week we played a the dvd game which was lots of fun and were looking at ways of developing our ball handling skills.
In addition to all of this we have had lots of imaginative play indoors and outside and have been learning a very important part of school which is to listen carefully when adults are talking!
We had a great end to our week with a email from Best Bears cousin Shabbah in London and we all completed a lap for our sponsored walk!
A very warm welcome to all new children, parents and relatives. The children have had a lovely start to their school life and have already enjoyed in a range of learning activities.
A very, very big thank you for all the overwhelming support this week. It has been heartwarming and very much appreciated.
Another busy week in our class! Rehearsals and art work for Jack and the Beanstalk are really beginning to take shape.
Swimming- the children are so confident and we even had several children swimming unaided this week.
Shared art with Y1/2- All children worked with a partner and produced some amazing art work for the Flower Festival.
We have enjoyed another busy week! Our topic on Teddy Bears has continued and the children have been busy developing their fine motor skills and by making their own felt teddy bears. The Jack and the Beanstalk production is underway with some wonderful singing and dancing already and props being made. Swimming this week was lots of fun and some children managed to swim the width of the pool without any ai
Welcome back to the final term. We have a busy term planned and have begun with Teddy Bear Tales. The children have been investigating which material is most effective for their parachute Teddy Bears.
Swimming has begun and all children have been extremely confident. All children have enjoyed being in the water and this week they were all able to swim across the pool with the aid of a woggle.
The children have received their new phonic sounds and pot words to learn so please continue to support your child with these at home.
As you are aware, many children do choose to access their learning in our outdoor environment so please ensure they have a sun hat everyday.
We are looking forward to sharing some of our learning linked to our circus theme with you in next weeks assembly. At the beginning of the week all of key stage 1 took part in a cardio tennis session where the children's agility, skill and coordination was put to the test.
On Wednesday we welcomed the new children into our class and they helped to decorate the cakes the children had baked in the morning.
The 'Jack and The Beanstalk ' work has begun and children can already be heard singing the songs during their play!
Thanks to Hazel and her staff, the children had a wonderful time at the riding stables. We l learnt about how to care for the horses and had a good introduction to riding!
The children were all very sensible when walking to the river and we enjoyed a picnic and games on the green. It was an adventure all travelling on the public bus together!
The circus has also come to YR1 and the children have engaged in circus acts and painted their very own Big Top.
Lots of learning in the garden, puppet shows, maths games and our very own garden hospital!
Cardio tennis on Tuesday!
The children have been bug and plant detectives this week. We have been learning about the days of the week and made our very own hungry caterpillar.
We have continued our learning about keeping healthy and all made delicious fruit kebabs with Mrs Boast.
The weather was very kind to us on Tuesday and the children discovered more about our local area on our class trip to Shotley park. Thank you to all the adults that came and helped.
The children have been working extremely hard with their writing this week. Year 1 children have been understanding and writing their own poems and YR have been writing descriptions about the visit to the park.
The children have also been learning about the importance of good health. They enjoyed making lunchboxes with healthy and unhealthy foods!
We welcomed the new children who will starting in Reception in September. The current class were very good role models and enjoyed showing them around the indoor and outdoor classrooms.
We had lots of creativity happening this week with some super art work, role play, singing and dancing. A great end to the week as the whole school enjoyed the production of The Sword in the Stone.
Have a great weekend and next week the children's learning is based around 'The Bug Museum'.
Welcome back to the Summer term. This week the children have enjoyed learning in all weathers!
The children are already engaged in our new topic of out and about and have been learning about our local area. Please check out our park designs and models.
We are all working very hard to ensure the children have opportunities daily to develop and improve their reading, writing and maths. Please do continue to support your children at home as this has a very significant impact on their learning.
PE was outside this week and we have begun with our mini tennis skills.
Don't forget to hand in your slip ready for our local walk on Tuesday!
We had a lovely end to a term. I'm sure you can see by the photographs how much fun the children had on our Easter Egg hunt.
Look at all the fun and learning we have had during science week.
This week we had lots of investigation work in the rain! The children were working out how to stop the playground flooding, transporting the rain water to and from different areas of the playground. Some super writing using adjectives was produced after our outdoor rainy experience!
We had great fun in our first country dance session and on Friday we became card designers and designed some beautiful cards for a new baby! In art the children were investigating what happens when they mix the primary colours and painted some colour wheels to demonstrate this.
A very active week this week!
We all enjoyed having the children from Kidzone into visit and look forward to them coming in again over the coming term.
Fantastic speaking and listening about their bikes.
Great art work.
Controlled biking and balancing skills on scooters and managing to ride slow and fast around obstacles.
Mrs Fitzgerald has also been very impressed with reading and writing again this week.
The children have been very engaged with their new learning about Transport.
There have been many super imaginative games outside with Shotley garage and the mechanics have been kept very busy!
As part of our maths learning this week the children did a traffic survey, and they have created different vehicles using a range of media.
In literacy this week our learning has been based on The Naughty Bus story. In response to this the children have made up their own versions and recorded this and written scenes from the story.
We are very excited about 'bring our bike to school' next Wednesday!
A huge thank you to Jane who kindly donated several toys to our class which the children are enjoying.
Our last week of term was busy and involved lots of cooking and eating! We celebrated Shrove Tuesday by making, tossing and eating pancakes. The children enjoyed learning about Chinese New Year and enjoyed a Chinese Banquet. We flew the kites the children had made from Japan on the windiest day ever! Finally we finished the half term in Mrs Packard's Bluebell woods. The children (and adults) had a wonderful time making dens, giant cobwebs, bug hunting and making valentine hearts.
This is the final week on the topic of Winter. The children have been using what they have learnt to write Winter poems and produce art work based on their understanding of the world during winter. The children have particularly enjoyed the outdoor sessions with Mrs Shern. They have experienced what it would be like to be an animal or insect in the cold winter, have feed the birds, made animal shelters and collected a vast array of winter artifacts to share with the class.
In literacy the children have been experiencing poems and rhymes and have become very competent at performing their puppet shows to the whole class!
The children have been extremely busy with their learning this week. They have used money to problem solve, add and subtract in our various class shops, have been TV presenters as part of our literacy lessons and have taken sensible risks during gymnastics.
The children have also produced some interesting art work following their RE session and have designed posters to remind them to flush the chain and wash their hands after using the toilet.
We have had another busy week with all children working very hard.
Welcome back to the new term. The children are excited to be back and we welcome two new children into our class.
The children have been keen to learn through our Winter topic and have had fun going on a Winter walk, building a winter scene, making an igloo and lots more!
Thank you for all your support with hearing your children read and supporting them with their homework.
This week has flown by!
Letters to Father Christmas written and posted.

Working out what coins make 54p for a second class stamp.

Phonic assessment. (Wow you are all working so hard!)

A big thank you to James (Jason's Daddy) who came into our class to help the children make a choir of angels for our stage back drop.

We watched a wonderful performance of 5 Gold Rings by key stage 2.

A Princess fashion show. (Thank you to Mrs Beecher for kindly donating so many gorgeous dressing up clothes.)

Our Key Stage 1 dress rehearsal.

Making toys in Santa's Grotto.

Saying a fond farewell to Mrs Packard.

Celebrating birthdays.
Make sure you all have a restful weekend.....we've another busy week ahead!
Christmas has arrived in YR/1
The children have enjoyed working together to create Santa's workshop and Grotto. We have had a 'foot spa' in class this week after making our Christmas tree footprint calendars.
All the children in KS1 were a credit to Shotley School when we all loved watching the performance of The Paper Dolls at the Wolsey Theatre. Several people commented on how well behaved all the children were.
Well done to all of you this week for some creative homework. The children have enjoyed sharing their puppets they have made and their fairy stories, which all had a beginning, middle and end!
The children have been working hard with their maths and working out different ways to partition numbers to 10 and counting pairs of animals. Some children found 32 pairs of animals.
Thanks to Andrew Packard for delivering soil and Rob Boast for building a new planter. The gardening group worked extremely hard to shovel the soil into the planter and were able to plant our beans. We look forward to enjoying the fruits of our labour in our cooking and tasting sessions in the spring.
The glitter is out in the class and the children are looking forward to selling you their tree bauble at the Christmas Fair. We had a fun Thursday afternoon painting each others feet for our festive creation!
The class have been transformed into Fairytale characters this week! There has been lots of Cinderella role play, acting out and re-telling the story which has supported the children's writing. In maths they have been focussing on finding one more and one less and have enjoyed using gold coins to help with this learning.The children have been working hard in D&T and have made some very detailed embroidered note books which they are very proud of.
The practising for our Christmas nativity is well under way. During our music lessons the children are enjoying singing the songs and well done to all the children for learning their lines. Don't forget to bring your tissues to the performance!
We have had another busy week! We enjoyed watching the talent show for Children In Need. The children thought about why we had Remembrance day and were very thoughtful and respectful during the church service. I was very proud of their exceptional behaviour.
The children have been learning about 2 d shape this week, hand and eye coordination in PE, and much more! Enjoy the weekend. Next week our learning is based around Fairy-tales.
Welcome back to term. All the children have come back to school keen and eager to learn. Here is a summary of our learning this week and photos from the last week of last term and this week! A big thank you to all of you that attended our coffee morning. The children enjoyed sharing their learning with you and making their Funny Bones puppets.
Days of the week in maths
handwriting, learning our letter names and sounds in phonics and blending.
lots of history, art and understanding the world through the story of GUy FAwkes.
FIrework safety (video clips will be uploaded!)
Peter and the WoLf in Dance.
Shared reading in our house assemblies.
Learning some songs for our Ch production.
Phew what a busy week!
We have had a very exciting week which began with a plea for help from the fairies and goblins. This resulted in a super visit to the farm where we learnt lots about the cows and the crops from Mrs and Mr Packard. The children's literacy has been inspired by this and they have produced some maps, pictures, letters and lists! We also enjoyed making fairy cakes which tasted delicious and of course we delivered some to the fairies and goblins!
Our science this week has continued to focus on ourselves and our senses and this week the children were using all their senses to explore various materials.
Maths has focussed on counting to 20 and then to 100 and counting in sets of 10s.
All children now have reading books so please support your child with this at home. We do not change children's books every day so feel free to read books from home.
In our talking partners this afternoon the children decided on their favourite learning moments from this week.
They were as follows:
"Maths- doing addition and subtraction"

"All entire work!"

"Lewis getting best Bear because he's worked hard!"

"building sandcastles"

"playing football"

"doing spellings!"
This week the children have been very busy learning about their senses, measures, symmetrical patterns, dance, hockey, writing about our 100 year celebrations, rapping in music, celebrating national milk day and lots more!
Please enjoy talking about the photos with your children.
If you were unable to attend the harvest festival this week the children have uploaded a video of them performing it in class! We hope you enjoy the photos of our Learning over the past few weeks.
Last week the children all worked hard in class and are beginning to get to know their one another and work as a class. In maths we have been looking at numbers and counting on from a given number.
Our Literacy focus was based around Harry and His Bucketful of Dinosaurs and the children were sorting fiction and non fiction texts and writing their names correctly.
In Art, the children have made some fantastic clay portraits and we have had some interesting discussions about ourselves and our feelings.