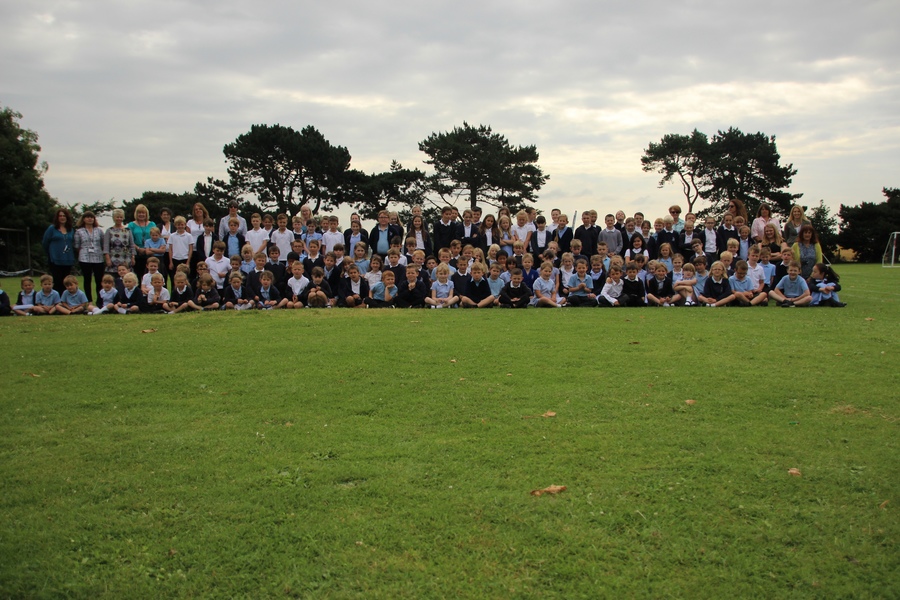 The school day
The morning session begins at 8.50 am – 12.00 noon for KS1
8.50 am – 12.15 pm for KS2
The afternoon session begins at 1.10 pm – 3.15 pm for KS1
1.10 pm – 3.15 pm for KS2
Children should arrive no earlier than 8.40 am, as staff are not responsible for them before this time.
With safety in mind, parents and carers are requested not to use the school drive, but to park in the lay-bys and Village Hall car park. Children on foot must only cross the road with the designated crossing patrol lady.
Children are welcome to cycle to school and park their bikes in the designated area, but parents should note that the school cannot take responsibility for bikes once they are on the school premises. We also ask the children to push their bikes once on the premises.
Lunch and snacks
Children may bring a packed lunch or have a school dinner where where they can choose to have the set meal of the day, baguette with a small choice of fillings or baked potato with a filling. Please contact the school office for further details.
Is it your child's birthday? Order a birthday lunch: Download the form and send it to school with your child.
Key Stage 2 children are encouraged to bring a 'healthy' snack in a container for morning break, (no chocolates or sweets) and to bring a bottle of water to drink during the day. As we are part of the Government Fruit and Vegetable Scheme, children in Foundation Stage and Key Stage 1 receive a piece of fruit or vegetable each day.
The children are supervised throughout the lunch break.

Home-School Links
The interest and support you show once your child has started school will encourage enthusiasm, motivation and promote learning. We have three parents consultation evenings each year. On these occasions, you will be informed of your child's progress and the targets that have been set for your child in mathematics and English. You will receive a written report on your child's progress towards the end of the academic year.
You are welcome to make appointments to see the teaching staff at any time if you have any concerns. At the beginning of each term, your child's teacher will inform you of the knowledge, understanding and skills your child will acquire across the whole curriculum. The Headteacher regularly sends home a 'Home-School Links' letter to keep you informed of developments and events at the school. If you wish to receive this by email, please inform the school office.
Arrangements for Parents to Visit the School
Parents are invited to visit the school by appointment to see it in operation. The Headteacher is willing to see parents to discuss any matter. Please contact the school's Bursar if you wish to make an appointment with the Headteacher.
Class teachers will see parents, often at short notice, to discuss their child's needs. Only brief, essential discussions should be attempted before school. More regular, routine contact should be at the end of the school day. Longer discussions should be by appointment.
If parents do not live at the same address, copies of reports and invitations to parent evenings can be sent on request. We ask for clear written instructions to be given to the Bursar.