PE Premium 2017 -18
The government has announced that it will increase the funding of the PE premium which will allow us to build further upon the last four years. Last year was our most successful year of competitive sport in terms of participation and we reached the cricket county finals for the first time after three years of involvement from the Chance to Shine cricket charity. We plan to further enhance the school environment for children at the school currently and those that will attend in the future. This will include installing a trail for the Daily Mile, more permanent sports equipment such as goals, and increase the use of the new area. See our action plan below for more details.
U11 Swimming Gala
December 2017, Ipswich High School for Girls
We joined other peninsula schools for a swimming competition, taking a boys and girls team. The boys team came 3rd overall, the Girls came 2nd, and we achieved an overall place of 2nd, our best result.
Well done to all involved; it was a lot of fun.
U11 Tag Rugby Festival
November 2017, St Joseph's
We took a team on a cold, sunny afternoon and the children played very well, with good sportsmanship. They won two, drew one, and lost three. Well done all. Fair-play award: Edward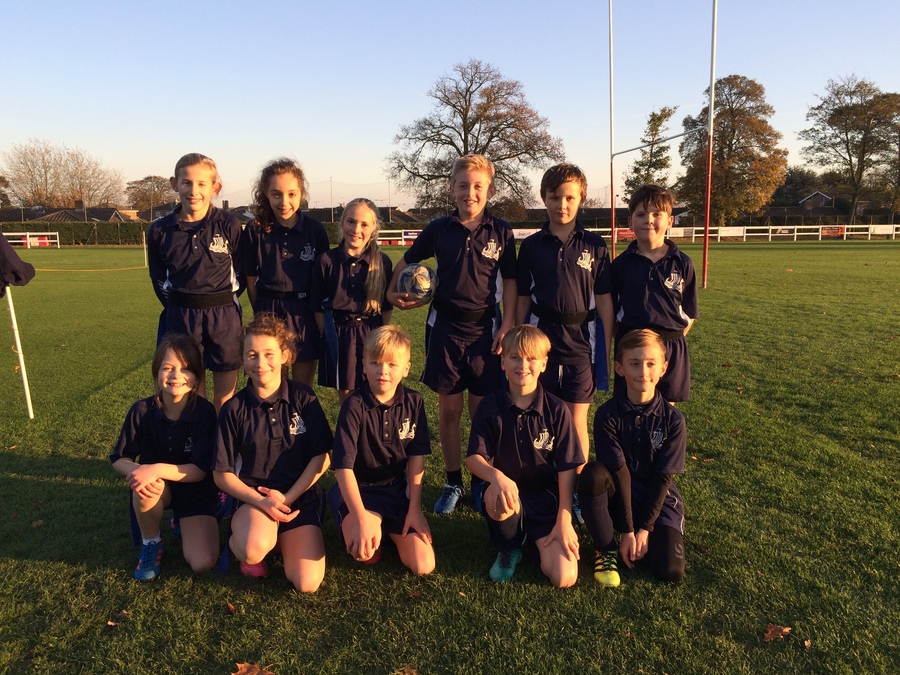 U7 Football
October 2017, Inspire
We took a team of footballers for the first U7 football festival at Inspire in Ipswich. It was a great experience and the team won their first match but weren't able to follow up with further wins. It didn't matter; everyone enjoyed themselves.
Inter house Tag Rugby
October 2017
All of the Key Stage 2 children participated in an afternoon's rugby at the end of the half-term and the house captains were fantastic in sorting out teams and supporting the younger players.Well done to everyone: Ms Sterling was impressed at the standard of play she saw from everyone.
Results: Wolsey 18 points (winners), Constable (14 points), Gainsborough (10 points), Cavendish (6 points)
School Games 2017-18 Sporting Calendar
Play leaders
October 2017
Play leaders in well on its way and we have now picked 6 Year 5 children who are working with our coach Jo Hazleton on Thursday and Friday lunch times. Year 2 and 3 participate on Thursdays and Year 1 and R and 1 participate on Fridays.