PE Premium 2017 -18
The government has announced that it will increase the funding of the PE premium which will allow us to build further upon the last four years. Last year was our most successful year of competitive sport in terms of participation and we reached the cricket county finals for the first time after three years of involvement from the Chance to Shine cricket charity. We plan to further enhance the school environment for children at the school currently and those that will attend in the future. This will include installing a trail for the Daily Mile, more permanent sports equipment such as goals, and increase the use of the new area. See our action plan below for more details.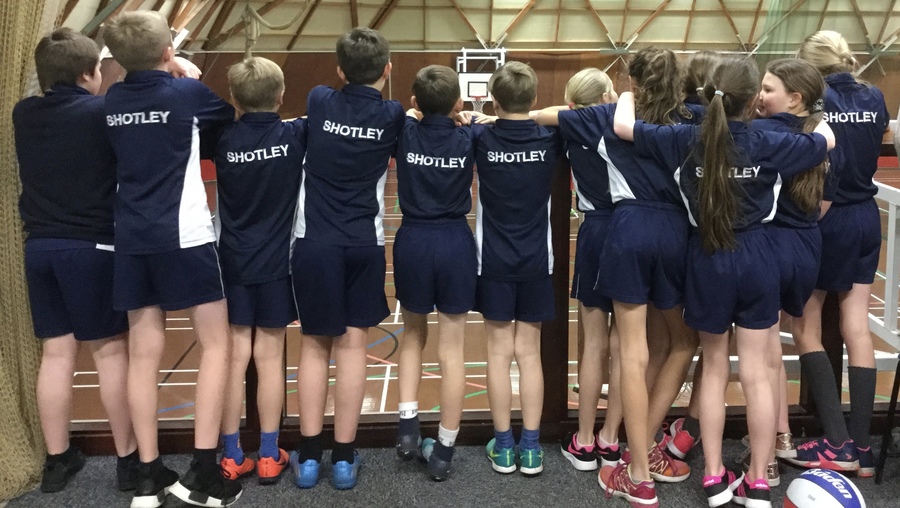 U11 Quick Sticks Hockey
March 2018, St Joseph's College
Eight children attended the tournament in Ipswich and to their surprise, qualified for the semi-finals on goal difference, winning that on a golden goal, and then played a final against a competent East Bergholt team, losing 5-0. However, due to the second position, they have qualified for the county finals. This is the third county final our teams have reached since the pupil premium has been put in place, in a third different sport.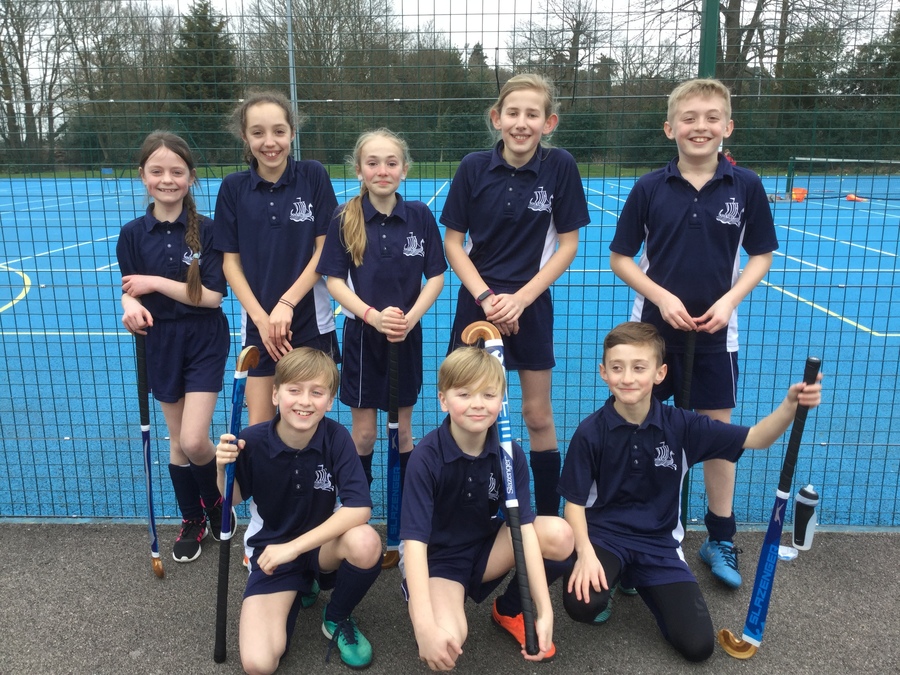 U9 Keysteps Gymnastics
March 2018, Westbourne Academy
This is the second year we took a team to the event, which hosted 15 teams, as gymnastics is making a slow but sure and more confident presence in our curriculum. After learning a lot last year, the children did well in performing their sequences.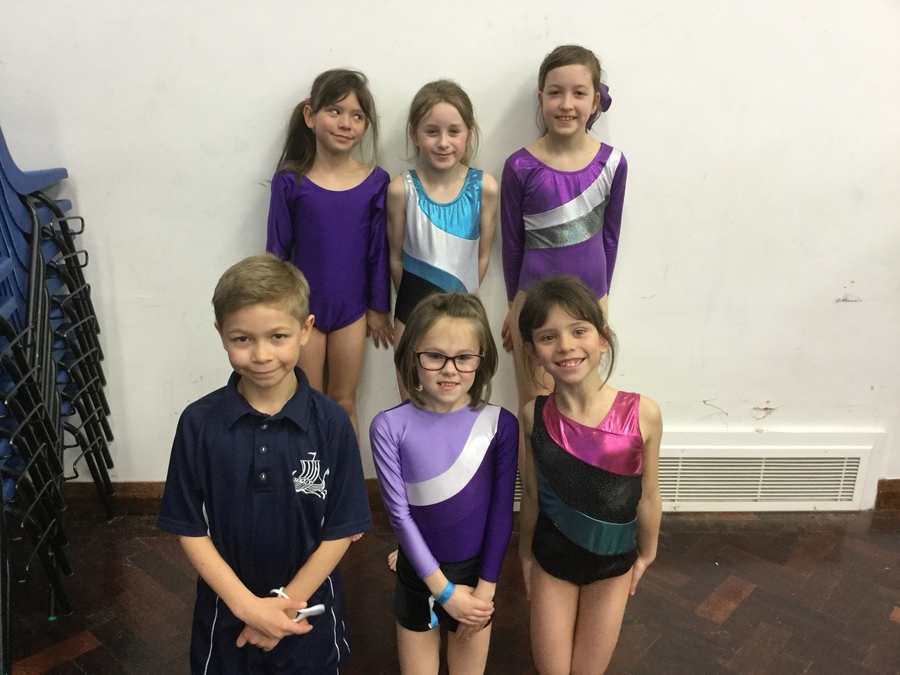 Cross country
March 2018
We took a team of 23 (year 4-6) children to RHS for the annual cross country event, and along with 1500 runners, this was the biggest event that we participate in over the year. All children completed the course and our best position was Evie in year 6 with eighth, with many top 50 finishes. Well done all.
U9 Tag Rugby Festival at RHS
We took 12 children to RHS who organised a festival for local schools. Three schools attended and competed on a chilly afternoon. Our girls and boys won 7, drew 1 and lost 1 and made us proud with their sportsmanship. Well done everyone.
Key Stage 1 interhouse dodgeball festival
With the support of Jo, our sports coach, all classes in Key stage 1 joined together for an afternoon's dodgeball. It was great to see all children take part in some competitive sport whilst having a lot of fun.
U7 Dodgeball
Inspire Suffolk
Mrs Packard took a team of Year 2s to Ipswich for the first tournament for this age group. Sporting the new school strip for key stage 1, the children were fantastic, played so well, and won the majority of their games. Well done all.
U9 Basketball
February 2018 Inspire, Ipswich.
Ms Rivers took a team of children for this festival in Ipswich and returned very pleased because of the sportsmanship and also the level of play that the children demonstrated: they won all of their games. This was the first time we have taken a younger basketball team to an event, and their play and attitude bode well for the future.
U11 Netball Festival
February 2018. Ipswich High School, Woolverstone.
The girl's school invited schools from the area to participate in a High Five Netball festival which we decided to take up in preparation for the school games event later in the year. The girls haven't practised since last year but put their basketball skills to good test with only the rotations causing some tricky moments because of the constant change to areas that you are allowed to play in. It was a good experience and the girls won a few matches. However, it got very cold so the drink and cake were very welcome at the end. Well done all.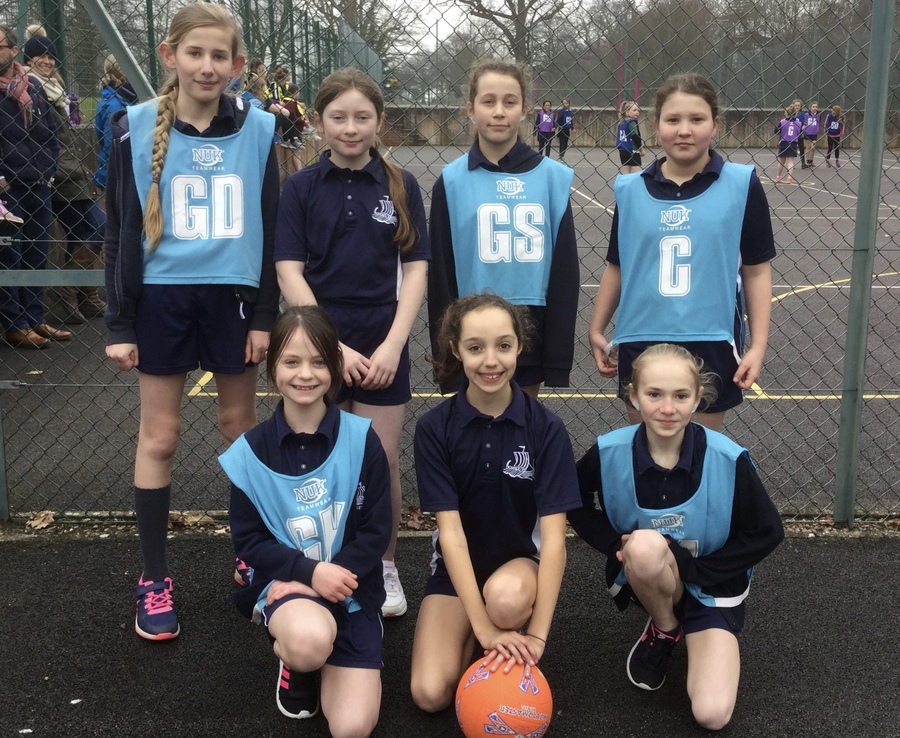 U11 Basketball
February 2018 Inspire, Ipswich.
Six girls and six boys competed in this tournament which leads through to county finals. After we got used to the more aggressive playing style (you CAN knock the ball out of the opponents hands), our girls and boys, who play separately, performed very well, working their way their way to the third/fourth play offs, and won to finish in Bronze.
Ed:Fair Play Award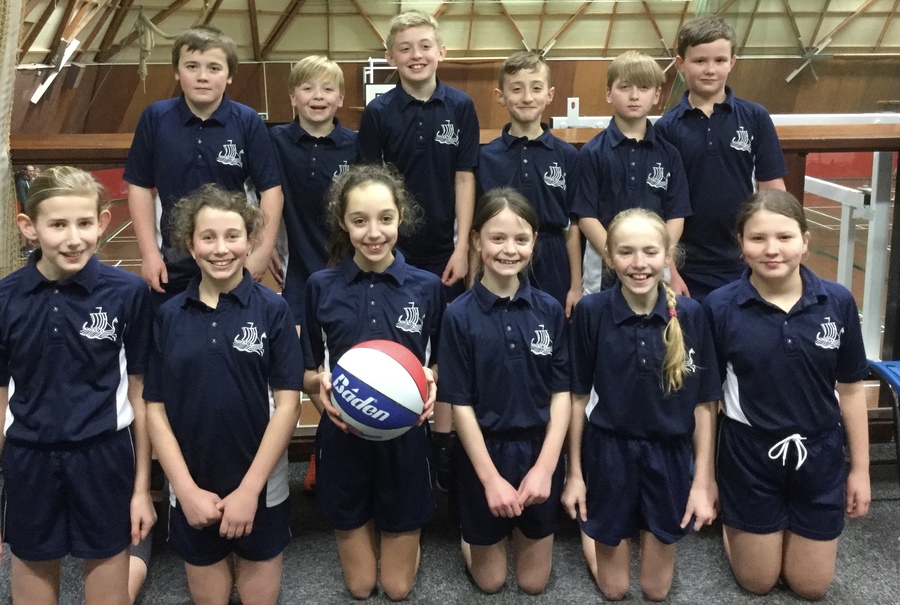 Interhouse Basketball
February 2018
At the end of the half term, Key Stage 2 competed in this inter-house event where the Year 3-4 competed and the year 5-6 competed, with their scores combined for an eventual winner, which was Wolsey. The new Year 3 class did help make the competition close, which has been dominated by Wolsey for the last few years - both Cavendish and Constable were close to taking this year's title.
U11 Swimming Gala
December 2017, Ipswich High School for Girls
We joined other peninsula schools for a swimming competition, taking a boys and girls team. The boys team came 3rd overall, the Girls came 2nd, and we achieved an overall place of 2nd, our best result.
Well done to all involved; it was a lot of fun.
U11 Tag Rugby Festival
November 2017, St Joseph's
We took a team on a cold, sunny afternoon and the children played very well, with good sportsmanship. They won two, drew one, and lost three. Well done all. Fair-play award: Edward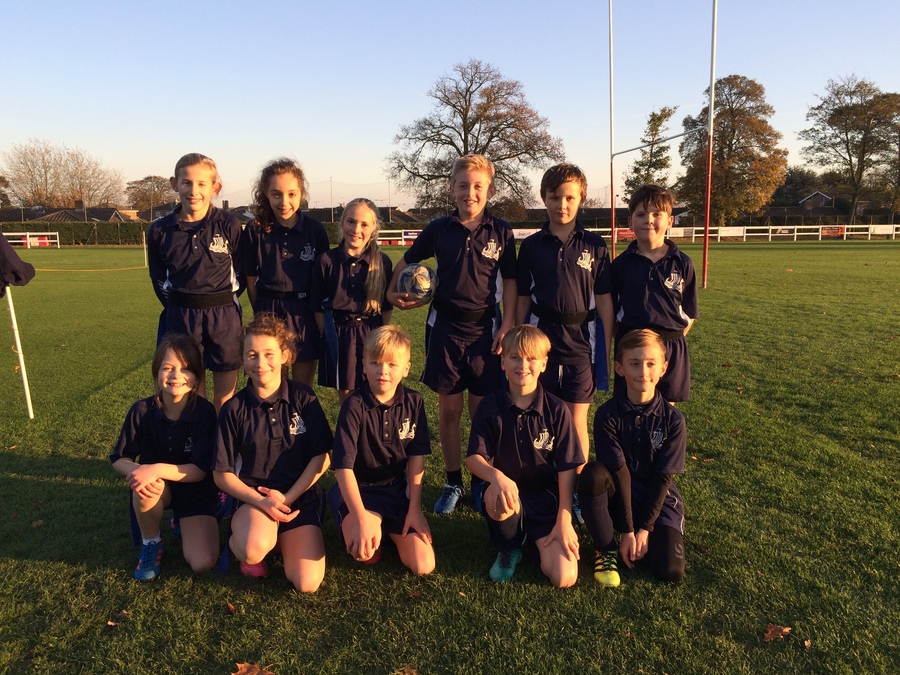 U7 Football
October 2017, Inspire
We took a team of footballers for the first U7 football festival at Inspire in Ipswich. It was a great experience and the team won their first match but weren't able to follow up with further wins. It didn't matter; everyone enjoyed themselves.
Inter house Tag Rugby
October 2017
All of the Key Stage 2 children participated in an afternoon's rugby at the end of the half-term and the house captains were fantastic in sorting out teams and supporting the younger players.Well done to everyone: Ms Sterling was impressed at the standard of play she saw from everyone.
Results: Wolsey 18 points (winners), Constable (14 points), Gainsborough (10 points), Cavendish (6 points)
2017 - 18 Action Plan - update Feb' 2018
School Games 2017-18 Sporting Calendar
Play leaders
February 2018
Play leaders is well established, with new members from Year 5 participating, and with Indy and Jayden taking the role as the Lead Playleaders. Under the supervision of our coach, many children up to Year 3 participate in lunchtime activities designed and run by the Year 5s.
Before-school Active-Club
Jo is running sessions from 8am which are proving popular with the children attending. If you would like your child to participate, please get in touch with the school