PE

Premium 2018-19
Primary PE and Sport Premium is government funding provided to schools to make additional and sustainable improvements to the quality of PE and sport they offer. The government have committed to this funding until 2020. The Department for Education's vision for the Primary PE and Sport Premium is for:
"All pupils leaving primary school (to be) physically literate and with the knowledge, skills and motivation necessary to equip them for a healthy, active lifestyle and lifelong participation in physical activity and sport."
At Shotley Primary School we share this vision and strive to use the funding to create a long lasting sporting legacy that will continue long after the Primary PE and Sport Premium. With this in mind, we aim to achieve self-sustaining improvement in the quality of our PE and sport provision.
This year we will be looking at how we can enhance the provision at school to encourage further activity and increase the amount of opportunities children have to be active in our school. We will continue to participate in a range of tournaments and festivals as well as holding our own competitions to allow as many children as possible to experience competition. In addition to this, we hope to continue raising the profile of PE and Sport at Shotley by attending training, receiving coaching in areas that we would like more strength, and celebrating success outside of school.
The last year we achieved Silver status from the School Games for our PE and sport provision, missing out on Gold by just one category - personal challenge. This is a new aspect of our action plan this year.
Competitions and Festivals
Forthcoming competitions this term
Peninsula swimming festival at IHS
U11 Dodgeball Festival
November 2017, Inspire
A team of 3 boys and 3 girls had a great time at Inspire and did themselves proud with their sportsmanship and effort, impressing our sports coach with their team spirit. They won 2, drew 2 lost 8. Well done all.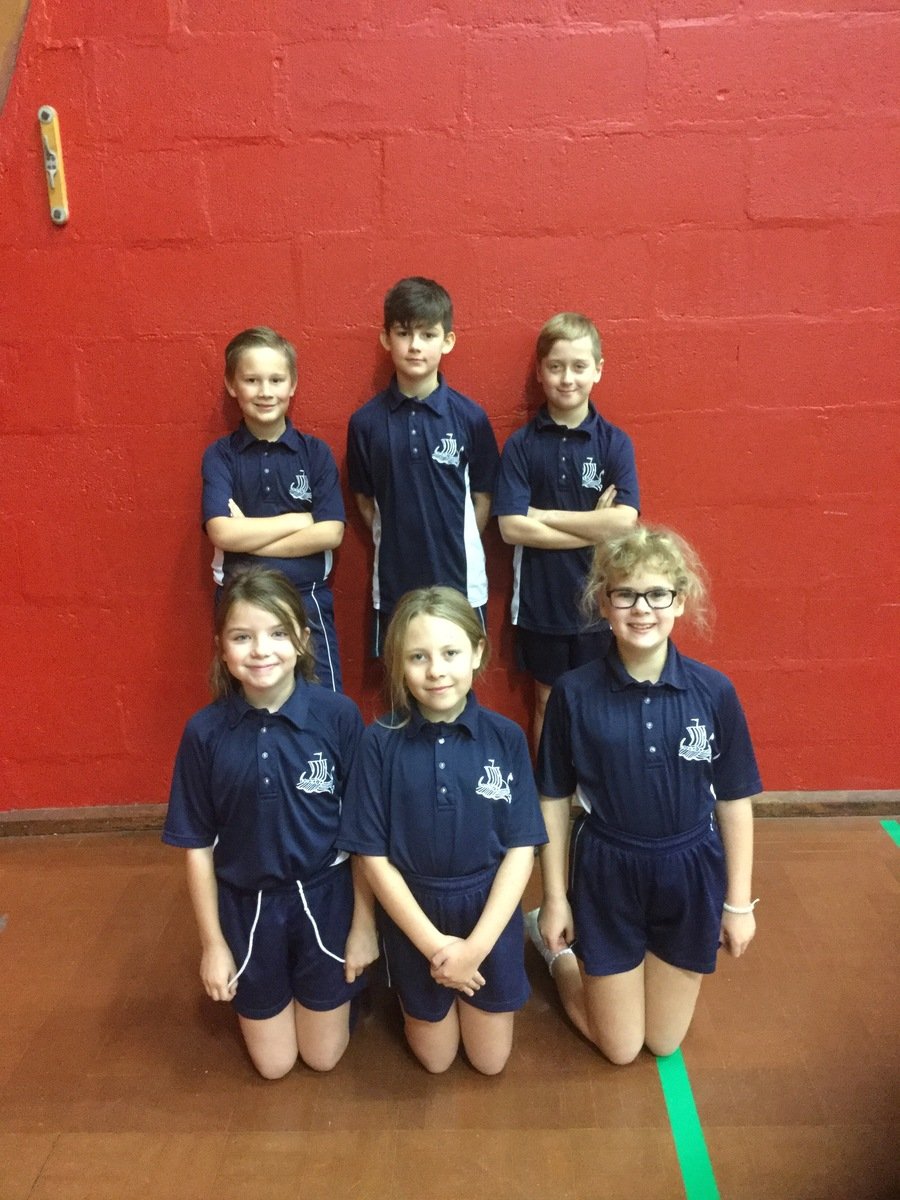 Inter-house Rugby for KS2
On the same day as Children in Need, Key Stage 2 children participated in an afternoon's rugby, representing their house, with various crazy hair dos. Upper Key stage 2 played first, then House Captains and Vice Captains supported the younger children play. There was super team spirit from Gainsborough in Upper KS2, great reffing from Henry in Y6, and record keeping by Hayden B. Special mention also to members of Cavendish in Lower Key Stage 2 who supported the less confident members to take part. Overall, scores were close between Wolsey and Constable, with Constable winning overall.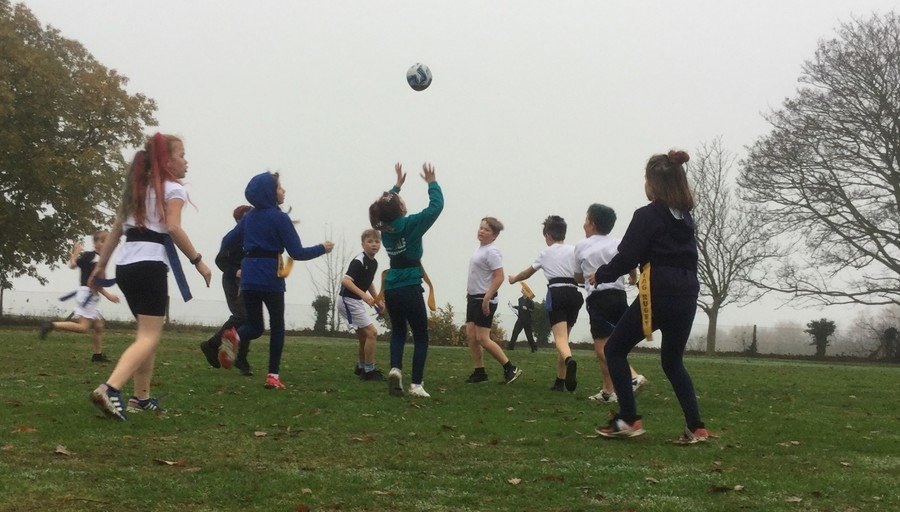 U9 Dodgeball
November 2018, Inspire
Another team of 6 participated in this festival and did extremely well, winning 10 games, drawing one, and losing 3. Our coach was extremely proud of their team spirit and competitive play. Well done!
U7 Futsal
November 2018, Inspire
Six children from Year 2 attended this tournament and thoroughly enjoyed themselves in their first ever tournament representing the school. They won 4, drew 1 and lost 3. Well done to the children for representing our school so well.
U10 Mixed Football
Ipswich High School, October 2018
We took 11 children down the road to play in a football tournament run by Ipswich High School. With a mix of experienced and less-experienced players, we competed well, missing out on the semi-finals by one penalty kick in a shoot out. Once again, the sportsmanship of the team made our staff proud of them.
U9 Girl's Football
ITFC, October 2018
On the same day as the mixed football, we also took 4 girls to compete in a festival in Ipswich. Coached by Jo, our sports coach, the girls did a fantastic job. They won 2, drew 1 lost 2. Well done!
U11 Football, Whitton Sports Centre
October 2018
We took 9 children to Ipswich to participate in this tournament, held for the first time in the School Games calendar. Very keen footballers attended and won 1, drew 2 and lost 2. They learned a lot about the need to work as a team, and our sports coach was very pleased to see some of our children support other teams in their games, even providing some coaching! Ed won the fair play award.