PE

Premium 2019-20
Primary PE and Sport Premium is government funding provided to schools to make additional and sustainable improvements to the quality of PE and sport they offer. The government have committed to this funding until 2020. The Department for Education's vision for the Primary PE and Sport Premium is for:
"All pupils leaving primary school (to be) physically literate and with the knowledge, skills and motivation necessary to equip them for a healthy, active lifestyle and lifelong participation in physical activity and sport."
At Shotley Primary School we share this vision and strive to use the funding to create a long lasting sporting legacy that will continue long after the Primary PE and Sport Premium. With this in mind, we aim to achieve self-sustaining improvement in the quality of our PE and sport provision.
This year we will be looking at how we can enhance the provision at school to encourage further activity and increase the amount of opportunities children have to be active in our school. We will continue to participate in a range of tournaments and festivals as well as holding our own competitions to allow as many children as possible to experience competition. In addition to this, we hope to continue raising the profile of PE and Sport at Shotley by attending training, receiving coaching in areas that we would like more strength, and celebrating success outside of school.
The last year we achieved Silver status from the School Games for our PE and sport provision for the third year. We are aiming for gold this year.
Competitions and Festivals
KS2 basketball tournament
March 2020
We held a tournament to give everyone a chance at competitive experience. The children played very well indeed: Mr Waterman commented upon the standard of play, and competitiveness that he saw which he said was higher than he has seen in secondary schools!
Results were close: Wolsey and Cavendish gained 12 points, Gainsborough 10 points, and Constable won with 14points.
Well done to all children. Here Mr Dedicoat is announcing the results.
U11Mixed Tag Rugby
Ipswich, March 2020
We attended the festival and despite cold hands, the children were able to play some very good rugby and they won the majority of their games. A super team effort against schools much lsarger than ourselves.
U11 Swimming Gala
December 2019, IHS, Woolverstone
A team of boys and girls attended the swimming gala that the High School organise ever year. Most of our swimmers were Year 5 children - Ellis won his races. The boys came 3rd and the girls came 4th, but there were many close races. Well done all.
U9 Girls Futsal
December 2019, Inspire, Suffolk
Seven girls from Year 4 travelled to Inspire for the school games festival, and were delighted to win 2, draw 2 and lose only 1. Well done to all of the girls, who had a lot of fun whilst displaying great sportsmanship. Fair play: Ellie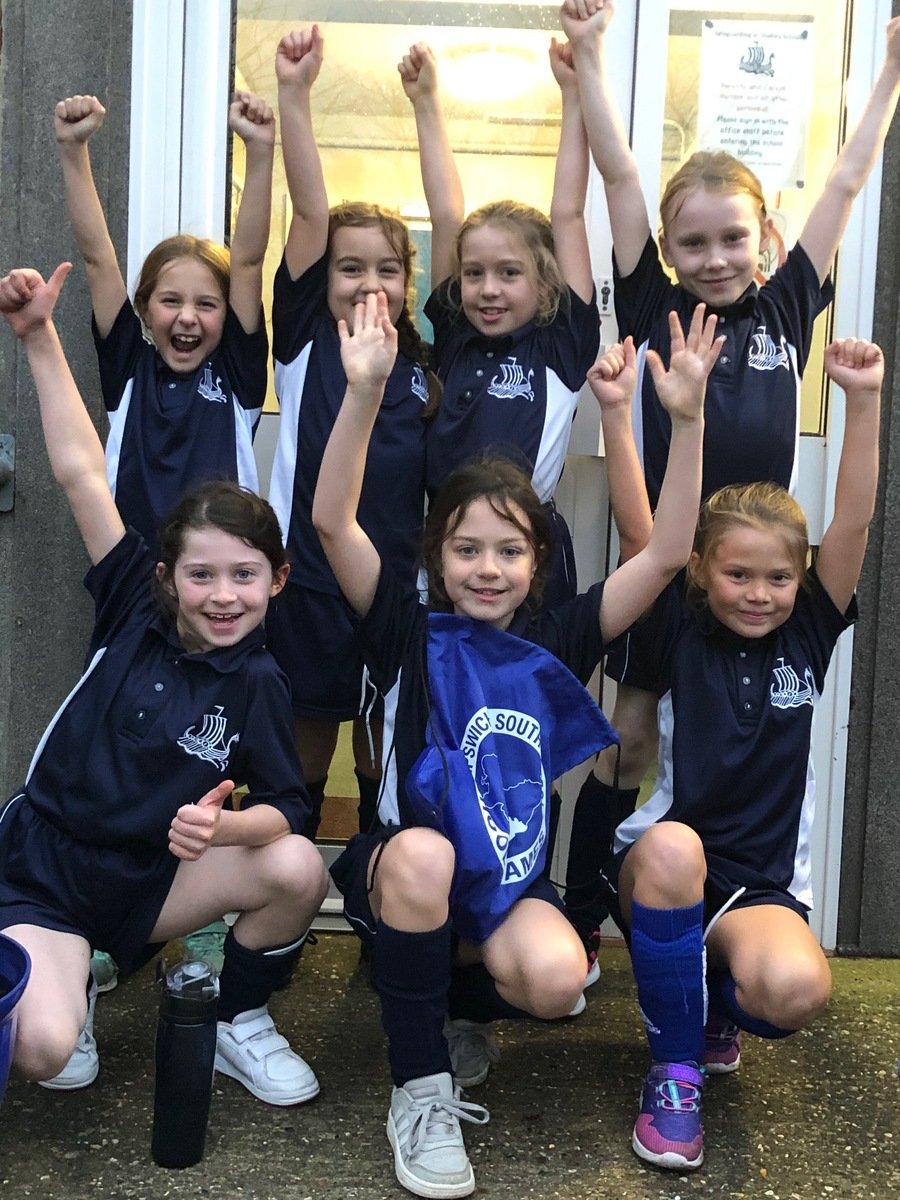 U9 Sportshall athletics
December 2019, IHS, Woolverstone
Sixteen children attended this outreach event at Ipswich High school, and did themselves proud with their efforts, sportsmanship and perseverance. There were 4 teams and the girls came first, and the boys came third.
Well done all.
U11 Tag-Rugby festival - Girls
November 2019, Ransomes Sports Ground, Ipswich
The team endured a chilly afternoon and were grateful for having the choice of running forwards as much as possible, and they passed well throughout, showing great sportsmanship. They won 2, drew 1, lost 1. Fair play award: Lauren
Inter-house Dodgeball KS1
November 2019
KS1 enjoyed their first full KS1 competitive tournament in the ever-popular sport of dodgeball - an easy to play game that encourages quick feet and fast throwing. Well done to Constable, who came first, followed by Cavendish, Gainsborough and Wolsey.
Inter-house Futsal KS2
November 2019
A very competitive tournament took place on a Friday afternoon where Year 3/4s played each other first (Constable led at this point) and then year 5/6s played to finalise the score - Congratulations to Gainsborough! Very well done to the house captains and vice captains who led their houses well and had teams organised and ready to play.
U11 Mixed Football 6 a-side
November 2019, Ipswich High School, Woolverstone
Two teams entered the tournament - 3 girls and 3 boys from each, and came back extremely happy with how well they played and scored. Team A were unlucky to lose the final by one penalty. Team B did very well to get through to the quarter finals. 19 teams entered and so this was a super achievement where we saw improved teamwork as well as the usual perseverance by the children. Top scorer with 9 goals: Harry L
U9 Asset Football tournament - mixed
October 2019, ITFC
10 Year 4 children took part in the first Asset football tournament, competing against the larger schools in the trust, as well as Stutton, who are in the local pyramid. The team improved as the afternoon progressed and won their last two games. They also got to meet an Ipswich Town player. Well done all.
U11 Inter-peninsula Tag Rugby - mixed
October 2019, Shotley CP School
Following the success of the rounders last term, we decided to find out if schools were interested in playing Tag Rugby. We welcomed three Holbrook teams and Tattingstone, all who played with such fantastic sportsmanship and enthusiasm. Two Shotley teams were tasked to organise their own players for each match and 26 children gained competitive experience. All were a credit to the school. Holbrook A won, Tattingstone came 2nd, Shotley A 3rd, Holbrook B and C and Shotley B 6th.
U11 Football - girls
Whitton Sports Centre, October 2019
8 girls, with limited playing experience, attended the tournament and did very well, drawing one and losing three, but only by one or two goals. They noticeably improved throughout the tournament and came back smiling. Fair play award: Lauren
U11 Football
Whitton Sports Centre, October 2019
We entered a Year 5/6 team who returned home unbeaten, with a clean sheet thanks to Paul's goal keeping, but they missed out on progressing to the final round by a whisker. Harry scored a hat-trick and the team proved themselves as worthy sportsmen under pressure. With much larger schools progressing through, the boys should be very proud of themselves. Fair play award: Paul.
Inter-house Dodge-ball - Year 2 and 3
October 2019
Year 2 and 3 took part in a tournament for the last day of the half term. All played well and with enthusiasm, and Wolsey were the eventual winners.
Inter-house Football
September 2019
Years 4-6: 54 children
Cavendish won a closely fought but friendly inter-house tournament on a sunny Friday afternoon. This kicked off the start of many inter-house tournaments this year. Well done to all the children.